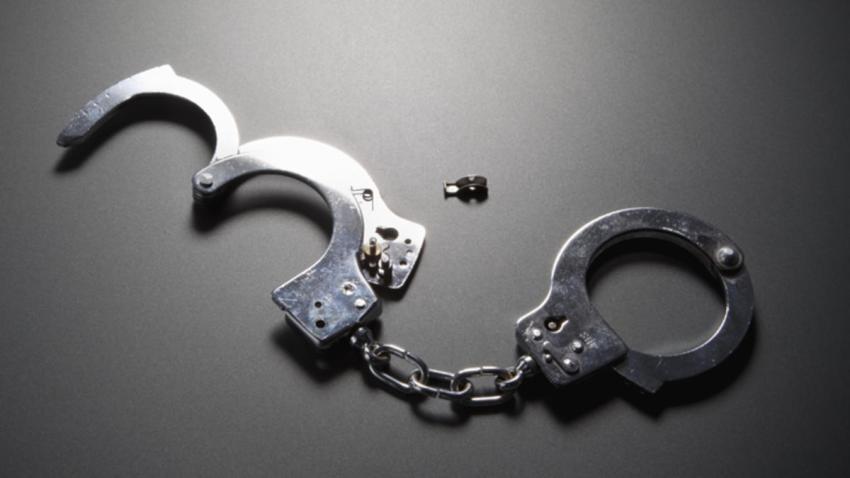 A woman in eastern Indiana allegedly stole a deputy's squad vehicle after being handcuffed and placed in the backseat.

At approximately 11 p.m. Friday, Indiana State Police responded to a call to assist the Hamilton County Sheriff's Department with a report of a stolen vehicle, according to state police.
Officers pulled over the vehicle after it entered a McDonald's near Pendleton, located about 30 miles northeast of Indianapolis. The driver along with two passengers were handcuffed and placed into police vehicles, according to ISP.
One of the passengers, identified as 21-year-old Tori Schadene Hostetler, was placed into the backseat of a Hamilton County Sheriff's Department patrol SUV, according to investigators.

Authorities say while the deputy was speaking with officers on the scene, Hostetler somehow slipped the handcuffs off of her wrists and fled in the deputy's Chevrolet Tahoe. Officers were then led on a high-speed chase.

The woman eventually jumped out of the moving SUV before it rolled and crashed, according to The Star Press. She then fled on foot, leading investigators in an all-night search, partly because the cold temperatures posed a risk to the woman's life.

Hostetler was found Saturday at about 10:30 a.m. after a homeowner reported that she was at another residence, according to ISP.
Hostetler faces several charges, including auto theft and resisting law enforcement, according to the report.