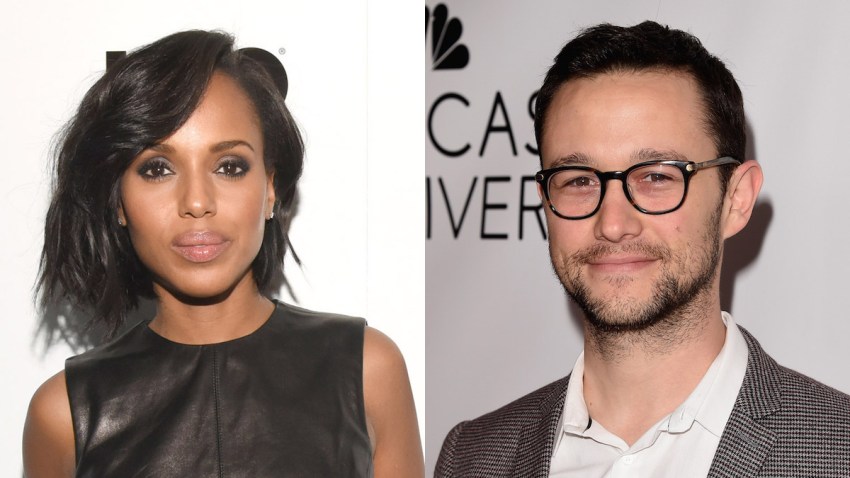 Joseph Gordon-Levitt has another honor to add to his résumé.
Harvard University's Hasty Pudding Institute has named the Emmy-award winner its 2016 Man of the Year. The festivities to honor the "500 Days of Summer" star will take place on Feb. 5, 2016, where he will accept his Pudding Pot at the famous Farkas Hall, the home and headquarters of the group.
Before he can take home his special award, however, he'll have to sit through the traditional celebratory roast from the Hasty Pudding Theatricals.
"No emoji can express how excited we are about having Joseph Gordon-Levitt as our 50th Man of the Year," said Bobby Fitzpatrick, President of the Hasty Pudding Theatricals, in a press release. "We anxiously await Mr. Gordon-Levitt's arrival, as he begins his slow journey to the Hasty Pudding Theatricals on a small rope from LA to Cambridge."
PHOTOS: Amy Poehler Gets roasted and kissed by men in drag at Hasty Pudding ceremony
The hitRECord director and founder couldn't believe he was selected, either.
"Perusing the impressive list of past Hasty Pudding Men of the Year, I'm simultaneously struck with intense delusions of grandeur and mild waves of humility," Gordon-Levitt said in the release.
Actress Kerry Washington was named this year's Woman of the Year. She'll be honored on Jan. 28, 2016.
"We are so excited to honor Kerry Washington as the Hasty Pudding Theatricals Woman of the Year and welcome her to Cambridge to celebrate her many achievements. Kerry is an amazing actress with many fans in the company, and the perfect choice for this honor," said Kennedy Edmonds '17, producer of teh groups forthcoming show. "But we also feel a bit nervous as we set out to coordinate a perfect event for legendary PR whiz Olivia Pope!"
READ: Kiefer Sutherland wears a bra at Hasty Pudding award ceremony
"If Kerry is anything like her on-screen character, she may turn the tables on us during her roast!" added Bobby Fitzpatrick '16, President of the Hasty Pudding Theatricals.
Chris Pratt and Amy Poehler, co-stars in "Parks and Recreation," received the award in 2015. Jason Segel, Neil Patrick Harris, Claire Danes, Meryl Streep, Justin Timberlake, Anne Hathaway, and Bruce Willis are just some of the other stars who have been lucky enough to be named Man or Women of the Year by the group.
Copyright E! Online