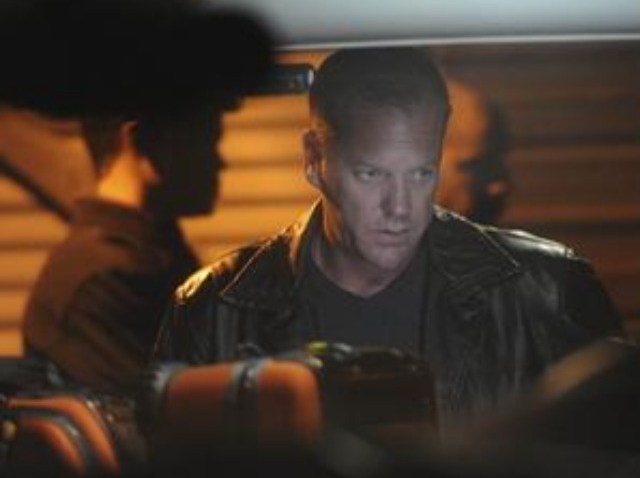 A beating at the hands of a cop, brief torture and a stab wound were all in an hour's work for Jack Bauer, but Kiefer Sutherland needs a little time to mend.

20th Century Fox Television has temporarily shut down production of "24" so that star and executive producer Sutherland can undergo a surgical procedure related to a ruptured cyst near his kidney, the Los Angeles Times reports.

"While Kiefer Sutherland is frustrated to miss even one day of work, he and Fox decided together that it would be best to complete this minor elective procedure now as a precaution as opposed to six weeks from now when production wraps. He looks forward to returning to work next week," the paper quoted Sutherland's publicist in a statement.

Production will probably resume in one week. For those watching the television series, this might come as a surprise since just last episode Bauer took a knife to the stomach and threw the offending blade aside as if it were a toothpick.

20th Century Fox Television also issued a statement to the Times:

"We are temporarily suspending production of '24' while our friend and colleague Kiefer Sutherland undergoes a medical procedure. We hope to resume production shortly and do not anticipate any disruption in the broadcast of this season's episodes."