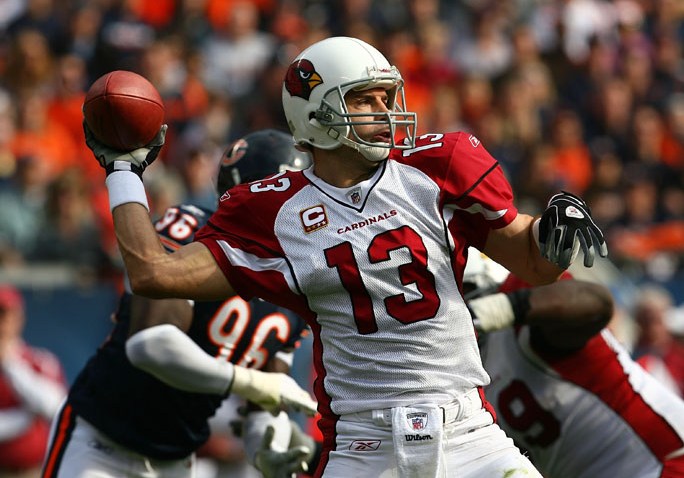 The latest football star to pirouette onto the cast of "Dancing with the Stars" is recently retired quarterback Kurt Warner, according to a report.
Warner, who won a Super Bowl with the St. Louis Rams in 2000 and almost won another one with the Arizona Cardinals, follows 2006 winner Emmitt Smith, soon-to-be Hall of Fame wide receiver Jerry Rice, current Bengal bad boy Chad Ochocinco, retired defensive tackle Warren Sapp and Jets defensive lineman Jason Taylor onto the popular ABC show. Warner would be the first quarterback.
The development, reported by The Washington Post, gives the show a superstar with a squeaky clean image. But Warner's forte during a 12-year career was never his mobility. But don't count him out: No team picked him when he left University of Northern Iowa, and he went on to become a two-time league MVP, a potential Hall of Famer and likely the greatest undrafted player in NFL history.