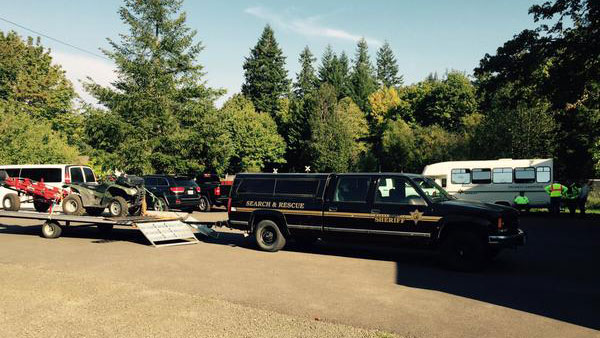 A soldier who went missing during a parachute jump over Washington Friday was later found dead, Washington state authorities said early Saturday morning.
The unidentified soldier, based out of Joint Base Lewis-McChord south of Tacoma, was found after an extensive search "but did not survive," according to the Mason County Sheriff's Department.
A military investigation has been launched into what the department called a "tragic training accident."