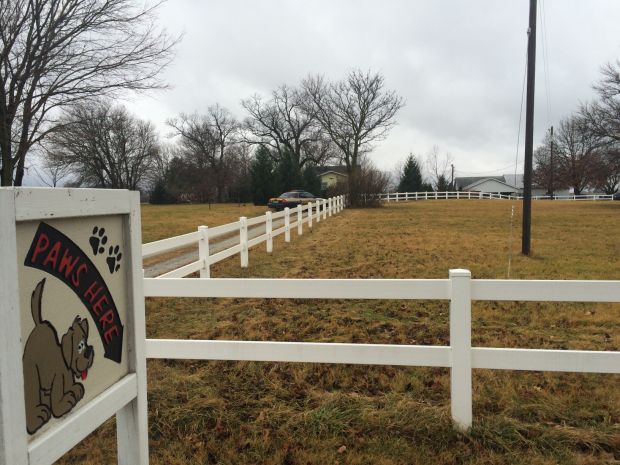 The owner of a dog rescue in northwest Indiana has been accused of animal neglect after police found a mass dog grave and several dogs in "deplorable conditions" at the rescue.
Police began investigating Paws Here Foundation, Inc., in the 22900 block of Harrison Street in Lowell, Indiana, in October after volunteers told police that dogs were being neglected, police said in a statement.
A detective spoke with the rescue's owner, Kenneth D. Wilson, about the allegations and Wilson said he would address the concerns, according to authorities.
After "a reasonable amount of time," the detective said she saw no improvements and obtained a search warrant, the statement said.
Officers executed the search warrant Tuesday at the rescue and found 10 dogs in "deplorable conditions," two dead dogs and a mass grave with "numerous canine remains," the statement said.
The dogs were housed in outside dirt runs and inside a barn and a garage in kennels.
Detective Michelle Dvorsak told the Northwest Indiana Times the facility is the "worst rescue operation I've seen."
Police said the 10 live dogs were "victims of advanced neglect" and are in need of medical and foster care.
The foundation posted on its Facebook page in September that it would close its doors to the public "due to some inhouse issues with a volunteer stealing a lot of our records."
The rescue could not be reached for comment Tuesday, and a phone number listed on its Facebook page was disconnected.
Animal neglect charges were pending against Wilson Tuesday.
Anyone interested in assisting with medical care, donations for supplies or foster care can call Detective Michelle Dvorsak at (219) 755-3346.