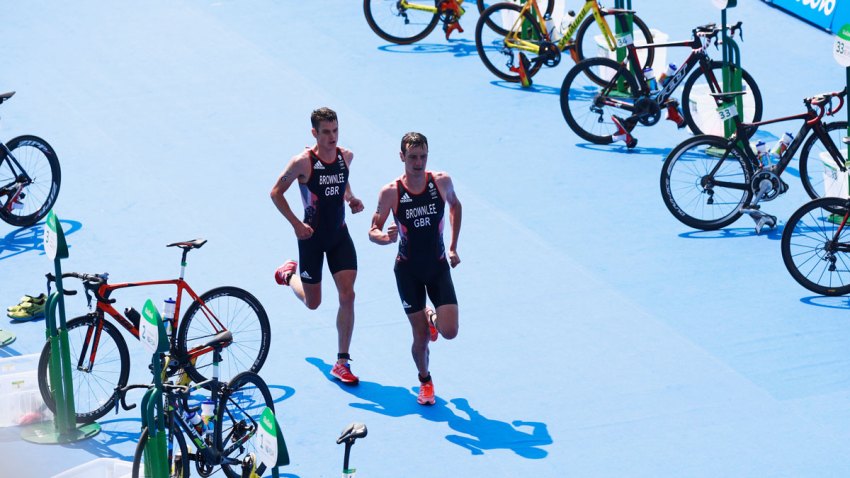 Britain's Brownlee brothers won Olympic medals again in the men's individual triathlon on Thursday.
Alistair Brownlee successfully defended his gold medal from the 2012 London Olympics. Jonathan, his younger brother, who won the bronze in 2012, earned silver on Thursday.
South Africa's Henri Schoeman got the bronze medal.
Alistair Brownlee won the gold medal in 2012 despite partially tearing his left Achilles tendon just months before the Olympic Games. He also claimed world championship titles in 2009 and 2011.
Americans Ben Kanute finished in 29th place and Gregory Billington in 37th. Billington and Maloy relocated to San Diego, California several years ago to train with coach Paulo Sousa and his "Triathlon Squad." The community of triathlon athletes in San Diego - including past Olympic medal winners - will be closely watching today's competition.
South Jersey's Joe Maloy came in 23rd place.