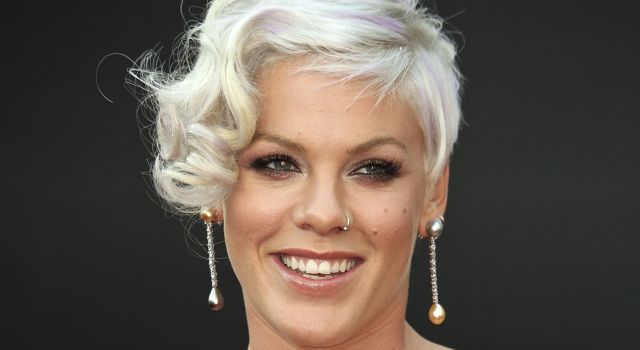 Pink is coming out of the closet.
The pop diva said in an interview this week that she's bisexual -- and isn't ashamed about going both ways.
"I'm not embarrassed about being bisexual. This is who I am," she told Britain's News of the World.
"Love is pure and I try to keep it that way. This is who I am, what I feel," said the singer whose real name is Alecia Moore.
Pink reunited with her ex-husband Carey Hart earlier this year, but said bisexuality wasn't a "trend" she experiments with -- it's part of her lifestyle.
"I don't believe in trends, I just believe in me," she said.
The "So What?" singer said she wouldn't be afraid to start a serious relationship with a woman if her romance with Hart falls through.
"I would be just as happy with a new woman. I'm not complicated," Pink said.
Rumors about Pink's sexuality have swirled since she burst onto the scene with pro-feminist anthems like "So What?" which blasts men -- in particular, ex-hubby Hart.