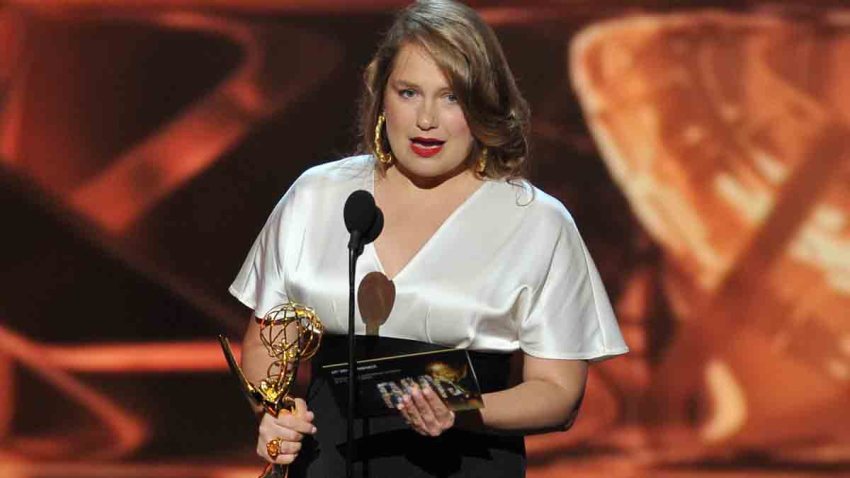 The agent remained unthanked. So did the family, and actually everyone else, when Merritt Wever won best supporting actress in a comedy series.
In fact, Wever, of Showtime's "Nurse Jackie," spoke so briefly that we can report the entire thing here: "Thank you so very much," she said. "Um, I gotta go, bye."
Wever said backstage she made a quick exit when she realized she was about to cry. She added she wished she had given a shout out to her show's star, Edie Falco.
Still, her brief words were a hit with the Emmy audience — and the show's host, Neil Patrick Harris.
"Merritt Wever, best speech ever," Harris noted.
Was it the shortest speech of the night, if not Emmy history? The race is on.
Copyright AP - Associated Press