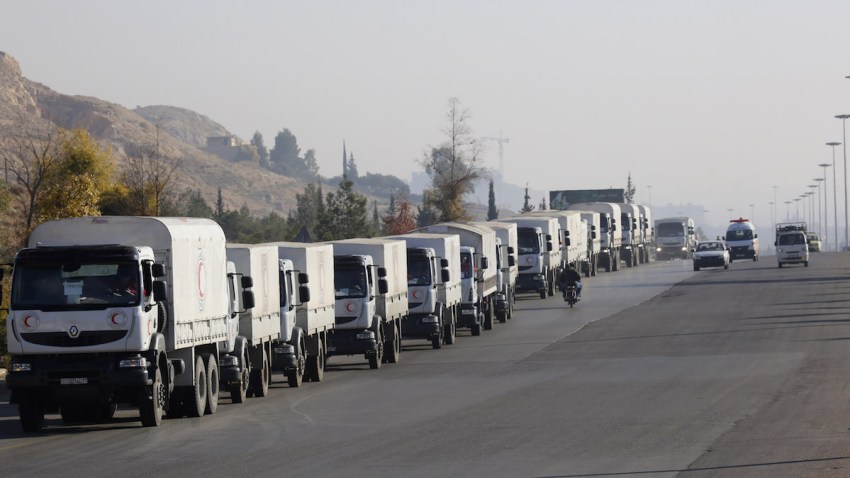 A second wave of aid trucks was headed for the besieged and starving Syrian town of Madaya on Thursday morning, according to the International Committee for the Red Cross, NBC News reported.
Horrific images of emaciated residents and tales of desperation have emerged from Madaya, a town of some 40,000 residents that has been besieged by pro-Syrian government forces for months.
One aid convoy made it to Madaya on Monday but officials said the locals were in need of much more assistance.