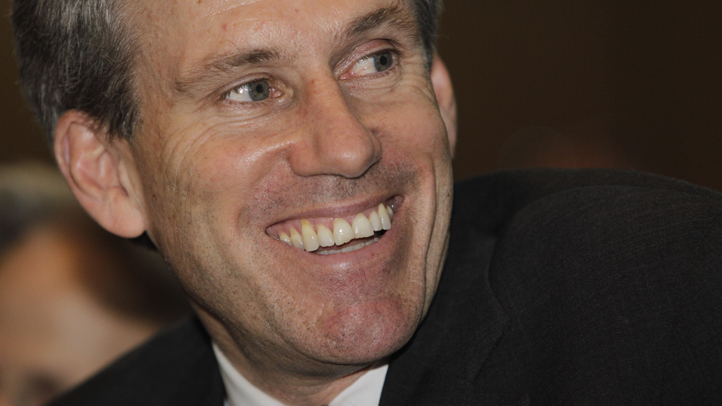 The family of slain U.S. Ambassador to Libya announced Wednesday that they plan to hold a service for Chris Stevens in less than two weeks in the rotunda at San Francisco City Hall.
Robert Commanday of Oakland told NBC Bay Area that the service for his 52-year-old stepson will be held on Oct. 16 at 4:30 p.m. and the public is invited.
The family has invited a list of dignitaries, he said, including former Secretary of State George Shultz, UC Hastings School of Law Dean Frank Wu, Sen. Dianne Feinstein and others. Who exactly is coming isn't yet clear, Commanday said. Bishop William Swing, the former bishop at San Francisco's Grace Cathedral, is opening the service at the rotunda, which holds about 700 people.
Stevens was killed, along with three other embassy workers on Sept. 11 in Benghazi, Libya, a country where he was the United States ambassador. The White House has deemed the killing a terrorist attack, although the specific perpetrators and motives have not clearly been spelled out. Stevens, who spent his high school years in Piedmont, Calif., and who attended the University of California at Berkeley, and UC Hastings College of the Law in San Francisco, was the first U.S. Ambassador to be killed since 1979.
His brother, Tom Stevens, an assistant U.S. Attorney in San Francisco, his sister, Anne Stevens, a doctor in Seattle, and others have set up the J. Christopher Stevens Fund to award individuals and organizations who have good ideas on how to promote tolerance and peace in the Middle East, places where Stevens worked before he was killed.
To post a remembrance or photo, or to make a tax-deductible donation to the J. Christopher Stevens Fund, click here.
To send a private message or funding proposal idea, send an email to rememberingchrisstevens@gmail.com.