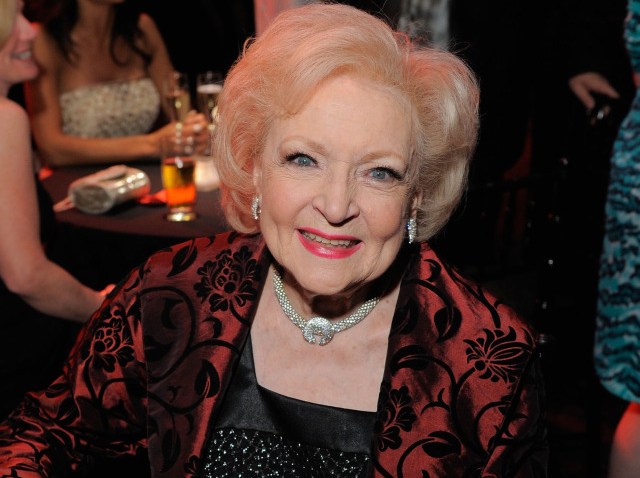 The juxtaposition couldn't have been more jarring: a slew of "Golden Girls" repeats leading up to last week's premiere of WE TV's "Sunset Daze," a reality series billed as "Jersey Shore" set in an Arizona retirement community.

"Sunset Daze," unlike "Jersey Shore," is harmless enough, if silly, with seniors jumping out of planes, practicing target shooting and wooing one another. But "Sunset Daze" is no "Golden Girls," which still shines thanks to the writing, acting and its treatment of seniors as fully realized characters with charm, smarts and foibles, worthy of laughter and the occasional tear.

"Sunset Daze," arrives, oddly enough, as "Golden Girls" star Betty White's non-comeback comeback is set to peak with her scheduled "Saturday Night Live" hosting gig this weekend.

The appearance seems likely to become a highlight in an ongoing, remarkable career – and mark a heartening recognition of quality that cuts across generational lines.

White's unlikely "SNL" stint at age 88 has its roots in a Facebook campaign that's attracted more than 500,000 supporters – most, no doubt, young enough to be her grandchildren.

Her career goes back to TV's earliest days, but many of us first met her as Sue Ann Nivens, TV's first cougar, nearly 40 years ago on "The Mary Tyler Moore Show." Other caught up with White as the naïve, but far-from-dumb widow Rose Nylund on "The Golden Girls." More recently minted fans know her from the Sandra Bullock romantic comedy "The Proposal," and from various commercials and TV guest shots.

In her new show, "Hot in Cleveland," set to debut next month on TV Land, White is reinventing herself yet again as wisecracking property caretaker.

Lorne Michael's smart decision to put White on "SNL" was spurred, at least in part, by his recognition of the power of the Internet. Viral videos have helped bring a younger audience his program, which premiered in 1975, when "The Mary Tyler Moore Show" still ruled the Saturday night primetime lineup.

While there may be an element of novelty to tapping White, unlike the folks on "Sunset Daze," she's no oldster acting foolish for attention – she knows how to get a risqué laugh with a knowing nod to the audience.

In a "Today" show interview about her "SNL" appearance, White noted there will be "very little nudity – just a little here and there."

Great comic timing is timeless – something White, no doubt, will prove again on "SNL," which airs long after sunset.
Hester is founding director of the award-winning, multi-media NY City News Service at the City University of New York Graduate School of Journalism. He is the former City Editor of the New York Daily News, where he started as a reporter in 1992. Follow him on Twitter.
Copyright FREEL - NBC Local Media