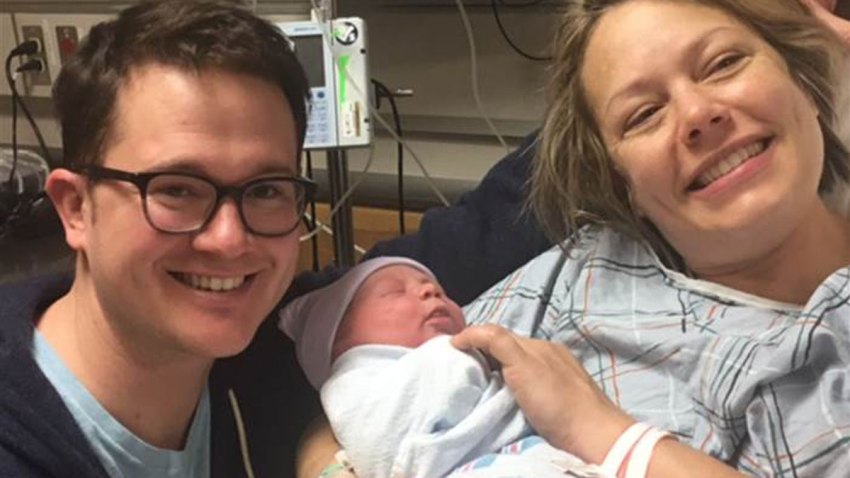 "Today" show's meteorologist Dylan Dreyer gave birth to a baby boy, Calvin Bradley Fichera, over the weekend. It is the first child for Dreyer and her husband Brian Fichera, a cameraman for "NBC Nightly News."
Speaking to her "Today" co-hosts live on Monday, Dreyer said, "Childbirth is a lot harder than I thought it was going to be." But she said the baby is "so precious, so wonderful: he sleeps, he eats, and he doesn't really cry!"
Dreyer gave birth a week after fellow "Today" colleague Savannah Guthrie had her second baby, Charles Max.