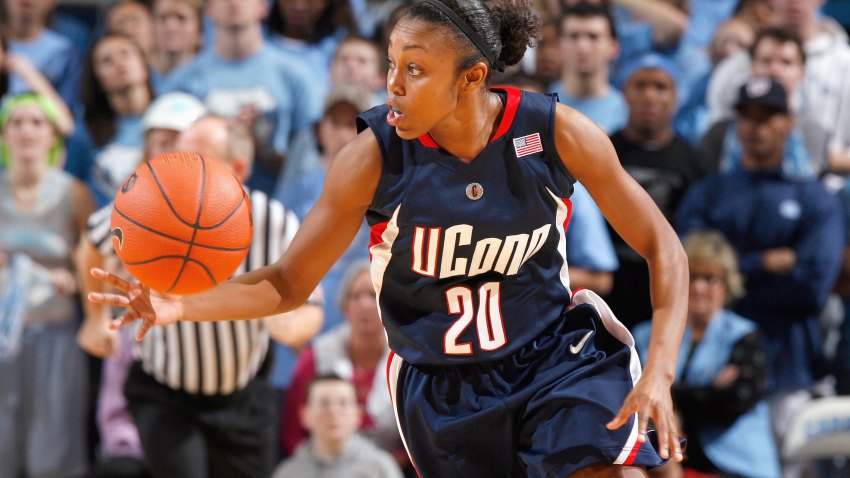 Another night brought another milestone for the UConn women's basketball team.
On Monday night, Geno Auriemma's team won its 71st consecutive game, a new NCAA women's basketball record, beating Notre Dame, 59-44, in the semifinals of the Big East Tournament in Hartford.
For the first half, it looked as if Notre Dame was doing its best to spoil the party. The Irish got to within one point of UConn. At the half, the Huskies only led 25-22.
In the second half however, Connecticut was able to push the lead to double-digits and never looked back.
Senior Tina Charles led the way with 16 points and 17 rebounds. Junior Maya Moore also recorded 11 points and 10 rebounds.
The Huskies' celebration was halted temporarily with less than 50 seconds to go in the game when sophomore guard Caroline Doty took an elbow in the head from Ashley Barlow and remained on the floor for a few minutes before getting up.
Top-ranked UConn will now play Tuesday night in the Big East Championship. They will compete against West Virginia at 7 p.m.