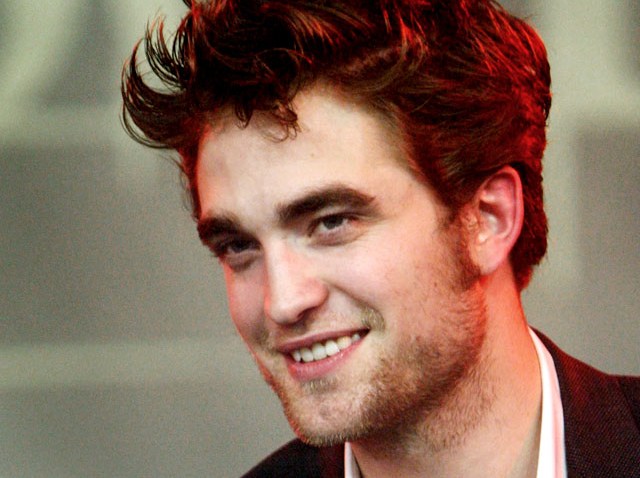 Poor Max Schreck.

The star of "Nosferatu" became the first big-screen iconic vampire nearly 90 years ago – his ears and nose pointed, his fingers long and gnarled, like a low-tech forerunner of the CGI "Lord of the Rings" villain Golum.

Schreck's portrayal inspired fear and disgust. Lust? Not so much.

These days, being a brooding, angry young hunk or pretty, pouty and rebellious is a pre-requisite for earning your fangs.

The vampires of HBO's "True Blood" exude sexiness. The young stars of the CW's "The Vampire Diaries" look like the beautiful people on any other CW show. Some of the vampires Buffy tried to slay were lady killers.

Now the gang from "Twilight" is being greeted like rock stars, judging from their reception this week at the Los Angeles premier of "New Moon," the second movie in the teen-angst vampire soap opera.

Part of the charm and the draw of "Twilight" is that the good-looking kids are the outcasts. The tales of forbidden love – get bit, become immortal and go to high school forever – offer safe sublimation for fans with raging teenage hormones.

But don't any of these sexy young vampires go for personality over looks?

Author Bram Stoker, who started the whole vampire craze in 1897 with "Dracula," described the count as "a tall old man, clean shaven save for a long white mustache, and clad in black from head to foot without a single speck of colour about him anyway" – a neckbiter, maybe, but hardly sounds like a heartbreaker.

Nosferatu aside, hunky vampires have been the general rule in the movies. Bela Lugosi's Dracula was scary, but packed a suave Eastern European mystique. Brad Pitt, Antonio Banderas, Tom Cruise and Wesley Snipes all have vamped it up.

Even the campier vampire tellings, "Dark Shadows," "Blacula," "Love at First Bite," and "Dracula: Dead and Loving It," starred appealing leading men. The Count from Sesame Street is no babe magnet, of course, but he's earned the love of generations of tykes.

The frenzy ignited by the "Twilight" crew, meanwhile, is unprecedented in vampire annals.

Kellan Lutz reports being handcuffed by an overzealous fan, and Nikki Reed has fended off touchy-feely self-proclaimed "Twi-Boys." Robert Pattinson is regularly besieged by female fans, and by false rumors – including an overdose report. "That was an exciting one for my mother," he told Access Hollywood recently.

Maybe he wishes he could be more like Max Schreck, a good-looking guy, who, thanks to makeup, didn't have to worry about being mobbed by ladies for his role as a monster.

Poor Robert Pattinson.
Hester is founding director of the award-winning, multi-media NYCity News Service at the City University of New York Graduate School of Journalism. He is the former City Editor of the New York Daily News, where he started as a reporter in 1992. Follow him on Twitter.
Copyright FREEL - NBC Local Media