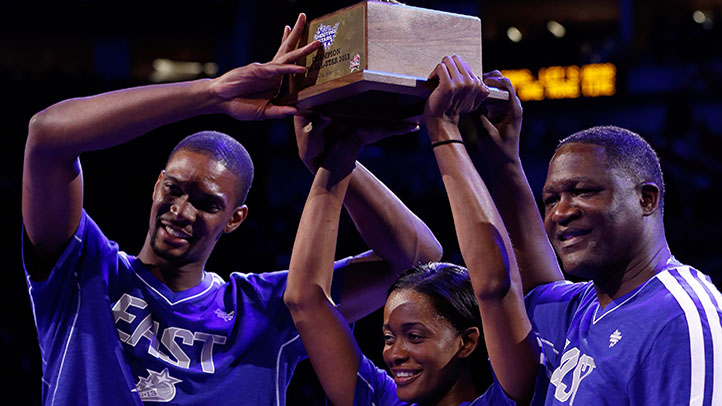 Chris Bosh is headed back to the NBA's All-Star Saturday Night for a chance at defending his "Shooting Stars" title, according to the Sun-Sentinel.
Last year, Bosh teamed with NBA Hall of Famer Dominique Wilkins and WNBA Champion Swin Cash in the competition that tests shooting skills from a variety of locations on the court. Wilkins sunk the last half-court shot to stop the clock for Team Bosh and the trio wound up finishing with a time of 89 seconds.
Interestingly enough, a Heat legend will also be in attendance at the event but will be going against Bosh. Tim Hardaway will take part on a team that includes his son, Tim Hardaway Jr. The younger Hardaway is currently playing for the New York Knicks. Also of note at the event will be Kevin Durant of the Oklahoma City Thunder.
Bosh will be the only member of the Heat to participate on Saturday. He is also set to be on the roster for the All-Star game on Sunday along with LeBron James and Dwyane Wade. It is likely that Bosh's teammates will be courtside cheering him on during the competition as they were at the 2013 event.

All-Star Saturday is scheduled for February 15th at 8:30 p.m. More information on the competition as well as the others set for that night can be found on NBA.com.