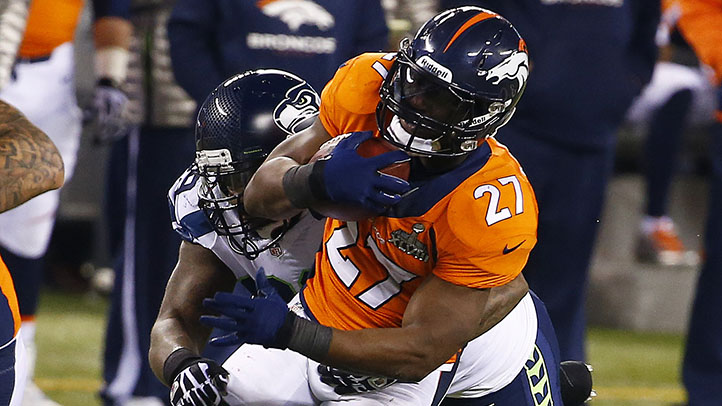 The Miami Dolphins signed running back Knowshon Moreno to a one-year deal on Thursday according to a report by ESPN.
Moreno played for the Denver Broncos from 2009-2013 and had a career best season in his final year with the team. The former first-round pick rushed for over 1,000 yards and had 10 touchdowns on the ground. In addition, Moreno showed skills on the receiving end tallying three more TDs on over 500 yards per Pro-Football-Reference.com. Those statistics could be inflated from playing with Peyton Manning but Moreno still should be an improvement over their Miami backfield from 2013.
Last season, the Dolphins relied on a combination of Lamar Miller and Daniel Thomas at running back and the success at the position was limited. Miller was the likely candidate to get the bulk of carries going into 2014 before Moreno's signing. Now, that should flip with Moreno seeing most downs and Miller picking up the slack. Where that scenario leaves Thomas is a mystery as of now.
As ESPN points out, Moreno does have an injury history playing in all 16 games only twice including last season's full slate. That could have played a role in the one-year deal as well as an overall lack of interest in Moreno this off-season. If he can remain healthy, Moreno gives quarterback Ryan Tannehill a new potentially exciting weapon to hand the ball off to and throw to.
It's been a busy off-season for the Dolphins and new general manager Dennis Hickey as the team looks to rebound after a disappointing end to 2013.