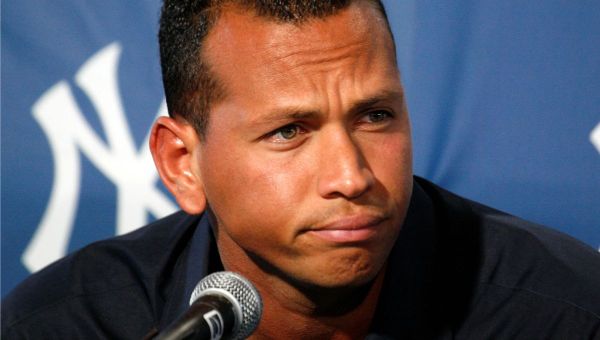 Major League Baseball is investigating Alex Rodriguez's statements about his use of performance-enhancing drugs, increasing the pressure on the New York Yankees star ahead of an unflattering biography due out Monday.
Investigators have reached out to several of the All-Star third baseman's associates to examine whether he used drugs for a longer period than he has acknowledged, The New York Times reported on its Web site Saturday night.

Rodriguez admitted in February to using steroids while with the Texas Rangers from 2001-03, but insisted he stopped before he was traded to the Yankees in February 2004. But the Daily News reported Thursday that Sports Illustrated writer Selena Roberts' upcoming book "A-Rod" says he may have used steroids as early as high school and even after he was acquired by New York.

Roberts was contacted by one of baseball's investigators on Friday but she told him she couldn't cooperate with its inquiry, according to the Times.

"I said that as a journalist, I cover MLB, and cooperating with them on this would be a conflict of interest, and he said that he understood the position that I am in," Roberts told the newspaper.

Citing unidentified sources within baseball who were briefed on the situation, the Times reported that the investigation started after Rodriguez met with MLB officials in Tampa, Fla., on March 1.

It was unclear if baseball's investigators were looking into whether A-Rod tipped pitches to opponents during blowouts while he was with the Rangers, an allegation also reportedly contained in Roberts' book.

A message was left Saturday night seeking comment from the Yankees.

Rodriguez, rehabbing his injured hip in Florida, took another step toward returning to the Yankees by playing defense Saturday for the first time since he had surgery in early March.

Rodriguez played third base for five innings in an extended spring training game against Pittsburgh minor leaguers. He had one play, cleanly fielding a one-hopper and then throwing out Gemmy Gonzalez at first base.

Rodriguez called it "an important day" and that everything felt good.

"It's been a while since I've been out on the field," said Rodriguez, who was a DH the previous two days. "When you go out and play the field, it definitely makes you feel like you have to do everything in the game. Be on every pitch. I liked it a lot better."

The three-time AL MVP said he feels ahead of the Yankees' target return date of May 15. There is a chance Rodriguez could rejoin the team during a weekend series May 8-10 at Baltimore.

Rodriguez went 0-for-6 with two strikeouts Saturday, and has two hits — including a homer — in 18 at-bats with three walks over three extended spring games.

Dr. Marc Philippon, who operated on the hip on March 9, examined Rodriguez on Wednesday.

"He assured me that nothing (bad) will happen," Rodriguez said.
Copyright AP - Associated Press