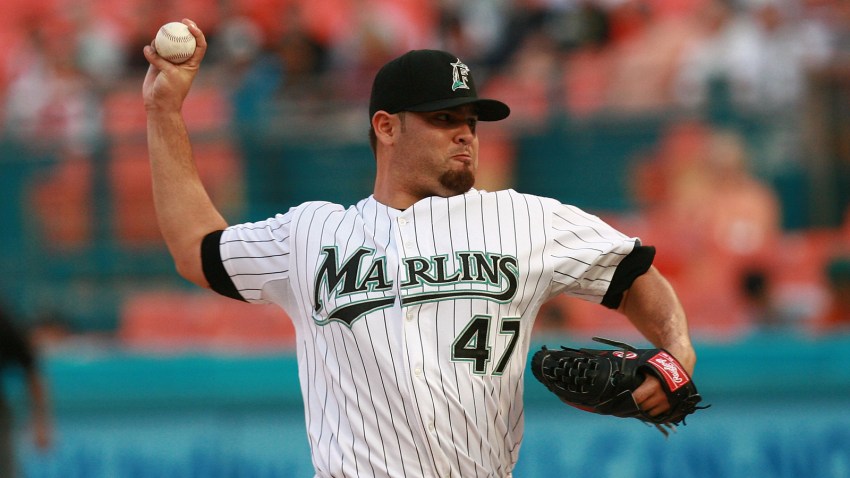 Open up and say, "Ball!" Today the Marlins begin their 2009 season, hosting fellow National League Easters the Washington Nationals at Dolphin Stadium. Despite the numbing sounds of lite rock favorites Chicago singing the national anthem, the Marlins hope to start the season with a bang befitting their potential.
Both teams have reason to believe they can improve in 2009. The Marlins made approximately 8,432 moves this offseason, shedding some of their key players to balance the budget – and likely make up for star Hanley Ramirez' $70 million contract. They enter the season relying on their talented farm system to bolster the roster and pick up the slack. (Part of that farm system: area paramedic crews. New bullpen catcher Jeffrey Urgelles saved a woman's life on Thursday and then quit his job after getting a phone call from the Marlins. Several hopeful South Florida x-ray technicians are currently building batting cages).
Right-hander Ricky Nolasco will get his first opening day start, and it's a good choice: he won both his games against the Nats last season.
The Marlins not only believe they can improve, they are aiming for another World Series. In March, players began sporting shirts with a big "6" on the front, and "1997", "2003" and "2009" on the back -- reminding each other that if they are to continue the trend of a championship every six years, now is the time.

For the Nationals, it's certainly hard to imagine how they could be worse than last year. After earning more losses than any other Major League team behind a putrid offense, they've added Adam Dunn, who's been good for at least 40 runs a season over the last five years. Today they will also feature a couple players just recently acquired from their opponents: slugger Josh Willingham and pitcher Scott Olsen were traded to the Nats for Emilio Bonifacio (among others), who will start for the Marlins at third.
Riding the wave of increased interest thanks to the approval of plans for a new stadium, the Marlins expect 25,000 to 30,000 for today's game if the weather holds. Not bad, considering the team led the league in poor attendance last year. Certainly aged rockers Chicago won't draw more than about 11 fans, so perhaps things really are looking up for the Marlins.

Copyright FREEL - NBC Local Media