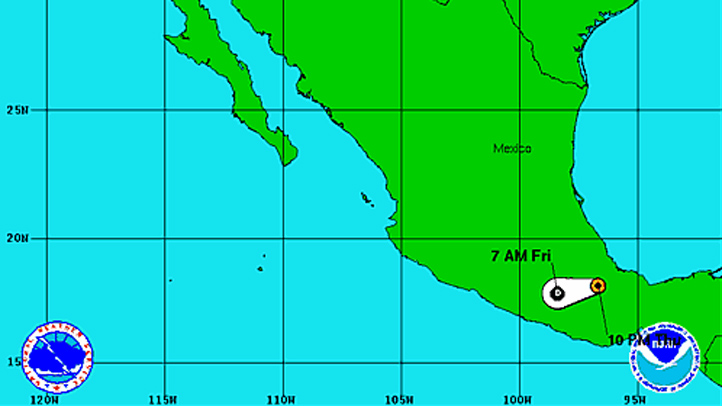 Tropical Storm Ernesto weakened substantially as it crossed the coast of Mexico Thursday, according to the National Hurricane Center in Miami.
The storm made landfall at about 2 p.m. near the city of Coatzacoalcos, Mexico with 60 mph winds, the National Hurricane Center said.
By 11 p.m., Ernesto had maximum sustained winds of 40 mph as it moved westward at 14 mph about 85 miles south-southwest of Veracruz. Tropical storm force winds extended outward up to 35 miles from the center.
Hurricane Season
The NBC 6 First Alert Weather team guides you through hurricane season
Heavy rains continued over much of southern Mexico from the storm.
Additional weakening is forecast, and Ernesto is expected to dissipate on Friday as the cyclone moves further inland over the high mountains of the region, the National Hurricane Center said.
There were no coastal watches or warnings in effect.
Ernesto was expected to bring as much as 15 inches of rain over the Mexican states of Veracruz, Tabasco, Puebla and Oaxaca through Friday. The rains were likely to cause dangerous flash floods and mud slides over higher terrain.
A tropical depression has also formed in the tropical Atlantic.
As of 5 p.m.
the depression was located 1155 miles east of the Windward Islands and was moving at 20 miles per hour with maximum sustained winds of 35 miles per hour.
For Weather Forecasts Click Here