Report: VH1 Reality Star Daisy De La Hoya Rushed To Hospital
Friday, May 8, 2009 | Updated 8:00 PM EDT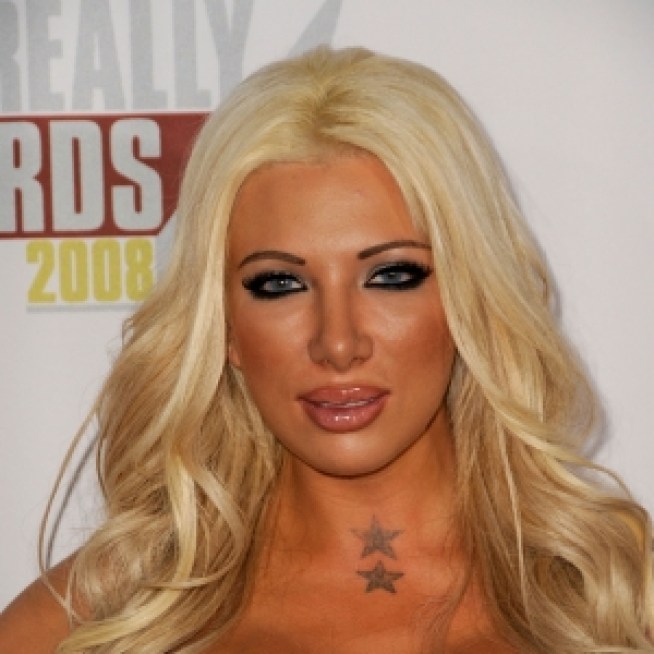 VH1 reality star Daisy de la Hoya was rushed to the hospital early Friday morning, TMZ reported.
A TMZ source close to the reality star — who first gained fame pursuing Bret Michaels' heart on "Rock of Love" — claimed she was taken to an LA area hospital for a "possible overdose."
VIEW THE PHOTOS: Keepin' It Real With TV's Hottest Reality Stars!
According to the source, friends of the "Daisy Of Love" star called 911 after she was reportedly heard making strange noises at a friend's Hollywood Hills home. When emergency personnel arrived on the scene, Daisy was reportedly yelling and thrashing her body around. Multiple emergency personnel were reportedly used to put Daisy in the ambulance.
TMZ also claimed the VH1 star was spotted earlier Thursday night Les Deux nightclub in Hollywood "looking really, really out of sorts."
VIEW THE PHOTOS: Celebs In Rehab
But, a rep for the reality star denied she overdosed, telling TMZ, "Daisy was taken to the ER early this morning suffering from delirium as a result of exhaustion. There was no overdose. She is fine this evening and resting comfortably. No further details are being released at this time."
Related Content from AccessHollywood.com:
VIEW THE PHOTOS: Hollywood Blondes
PLAY IT NOW: Top Five Best Hollywood Bikini Bodies
PLAY IT NOW: Top Five Celebrity Booties

MORE ACCESS ON THESE TOPICS: Reality TV - Rumors - Hospitalizations - News