Sick Kids Get Sweet Surprise During Fleet Week
Naval officers, sailors and marines visit sick children during fleet week.
Thursday, May 1, 2014 | Updated 6:55 AM EDT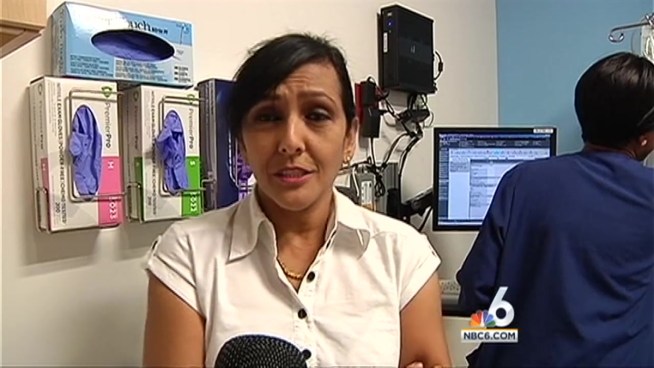 U.S. Naval officers and marines visited sick children at Joe DiMaggio Children's Hospital during Fleet Week. NBC 6's Claudia DoCampo reports.
Fleet Week kicked off on Monday, which means Naval officers and marines are taking a break in South Florida as locals get a chance to tour the military ships.
Their visit also means sick children at local hospitals are getting a sweet surprise from the sailors and officers.
Claudia DoCampo was at Joe DiMaggio Children's Hospital in Hollywood where one group of officers stopped by Wednesday.