Suspicious Liquid Causes Problems at MIA
Wednesday, Jun 25, 2014 | Updated 11:29 PM EDT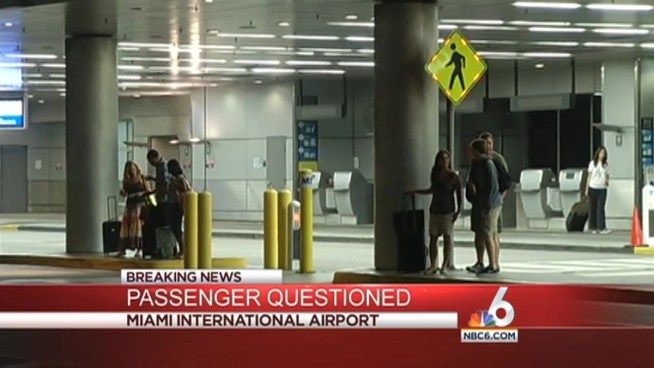 A suspicious liquid was found in luggage at Miami International Airport and caused a security scare. NBC 6's Justin Finch has the details.
A passenger on a British Airways flight out of Miami International Airport was being questioned by the FBI after a suspicious liquid was found in his bags.
The liquid was found during security screening and the flight to London was delayed for a time. The item was deemed to not be a threat and the flight was eventually cleared and allowed to take off for London's Heathrow Airport.
The FBI and additional authorities were conducting a follow-up investigation out of what the FBI said was "an abundance of caution."
Stay with NBC 6 and NBC6.com for the latest updates