Alina Machado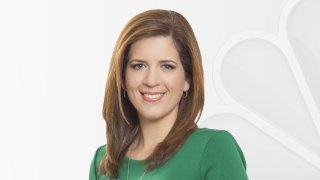 Alina Machado is thrilled to be helping solve consumer problems in her hometown leading the NBC 6 Responds team.
Prior to joining the NBC 6 investigative team as a consumer reporter in May of 2016, Alina was a network correspondent for CNN. She has been a witness to some of the biggest national stories in recent years, including the church massacre in Charleston, South Carolina; the George Zimmerman trial and his brushes with the law; and the West Virginia chemical leak that tainted the water supply for hundreds of thousands of residents. Her stories and live reports often appeared on CNN, CNN International and CNN en Espanol.
Before CNN, Alina spent a decade working at local TV stations throughout the country. Her career has included stops in major cities like Atlanta and Chicago. She was also a general assignment reporter for ABC 11 in Raleigh, North Carolina, where she covered the John Edwards campaign finance fraud trial, the 2011 deadly tornado outbreak and the aftermath of Hurricane Irene. In Milwaukee, she was a bilingual anchor and reporter for CBS 58/Telemundo Wisconsin. She made her on-air debut at WGEM-TV, the NBC affiliate in Quincy, Illinois, while she was a college student.
Alina graduated Magna Cum Laude from the Medill School of Journalism at Northwestern University. She holds both master's and bachelor's degrees. She was also valedictorian at Miami Coral Park Senior High School.
After exploring other parts of the country, Alina is happy to be back home in Miami. In her spare time, Alina enjoys spending time outdoors - walking the dog, playing tennis, or going for a leisurely bike ride with her husband.