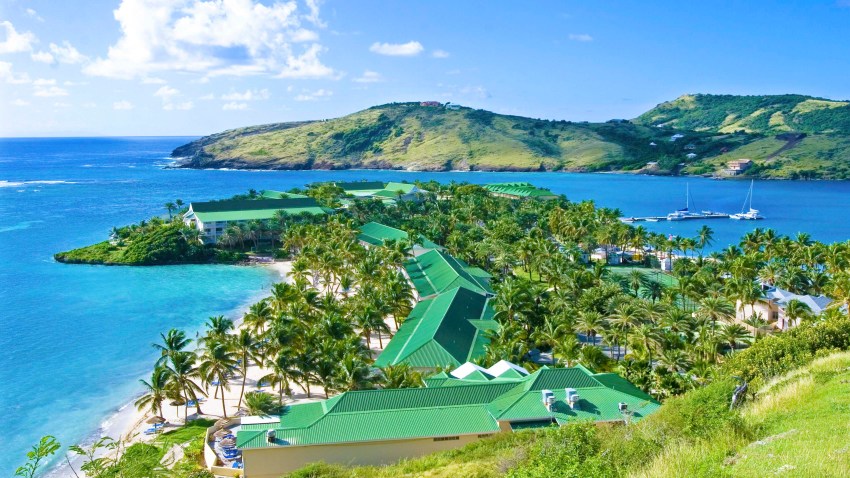 The following content is created in consultation with Antigua &
Barbuda. It does not reflect the work or opinions of NBC Miami's editorial staff. To learn more about Antigua & Barbuda, visit www.visitantiguabarbuda.com.
On Antigua and Barbuda, romance is highlighted with exotic and stunning scenery, delicious local gastronomic delights, awe inspiring historical sights and architecture, vibrant culture and friendly, happy smiles under clear blue skies.

Laugh and love your way through a myriad of experiences you won't soon forget. Choose from luxury spas, competitive golf courses, champagne sunset cruises, private picnics on secluded beaches, deep sea fishing, rainforest zip lining, guided safari tours and so much more.

These twin islands boast some of the Caribbean's finest luxury boutique all-inclusive resorts set amongst lush tropical gardens or as a perfect jewel perched on one of 365 amazing powder white or pink sand beaches.

Visit us in a perfect paradise. Explore, relax and taste the unique experience known as quintessential Antigua and Barbuda. And remember, the beach is just the beginning…

Vacation Package Details
6 nights 7 days at St James's Club Antigua all-inclusive for two in a Royal St James's Club Suite $5700 value
ACCOMMODATIONS - All are air-conditioned, ceiling fan, direct dial telephone, cable TV, hairdryer, safety deposit box, alarm clock radio, coffee maker
Royal Suites (329-567 sq. ft.) - One king bed (no rollaways allowed), sitting area with fridge (not stocked), private balcony or patio with a bay view. Maximum Occupancy: 2 adults (Age Limit = 16 years and older).