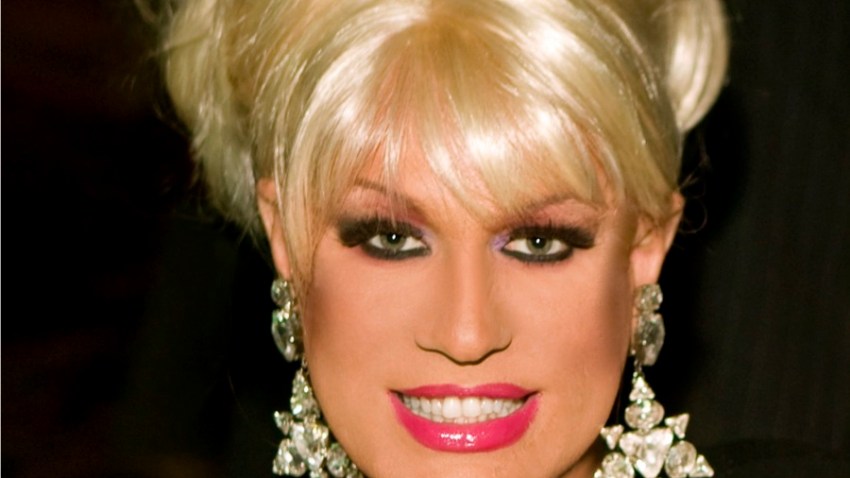 She's a world famous drag queen and her name has been bandied about tabloids for supposed affairs with celebrities and star athletes.
So it's a good bet that Elaine Lancaster, who will be featured on this fall's "Real Housewives of Miami," has learned to accept other people's points of view. That's something she has to keep in mind when in the presence of pal Rush Limbaugh.

"As a friend of Rush Limbaugh, I disagree with 99 percent of what he says, but I always enjoy our dialogue together," she told Niteside. "I have learned so much from people like Rush. Even if I don't always understand where he is coming from -- there is always room to learn."

The Miami Beach resident, who will be DJing Cafeina's "Nightmare On 23rd Street" Halloween Bash this Saturday and hosts A-List events with Kate Hudson and Elton John, said it's no coincidence that she has reached her current level of success.

"I think all the time: 'I am so lucky, I am so blessed.' But it wasn't dumb luck that I stumbled into this. I have worked hard and have sacrificed so much. You have to visualize where you want to go and then plan out stepping stones of how you are going to get there," she said.
Through it all, it's in her appreciation for women that she has found the most valuable lesson so far.

"I have an extremely unique perspective. ... When I started doing drag, I started having so much empathy for women almost instantly. God, men can be such jerks some times. Women are so strong -- and I truly realized that when I became Elaine Lancaster."