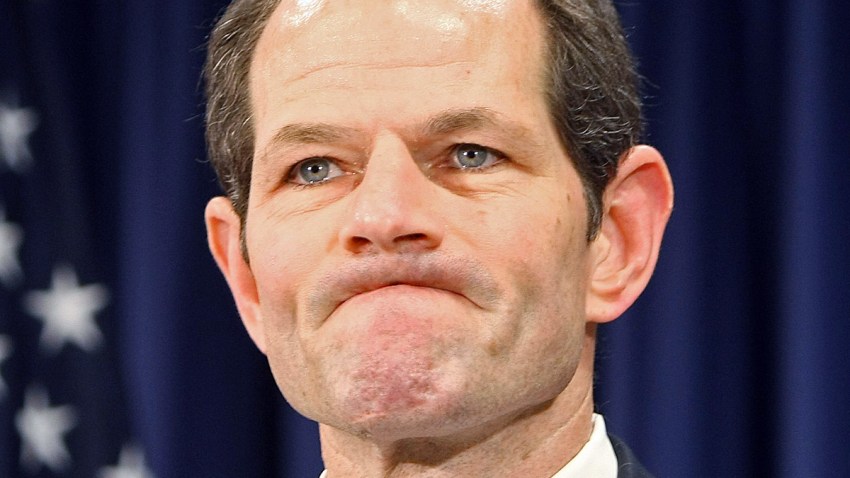 Eliot Spitzer was probably not looking forward to the upcoming one-year anniversary of his resignation as governor.
But the Daily News has delivered a present anyway to remind him of last year's prostitution scandal -- an accusation from a new call girl that Spitzer grabbed her neck during one of their trysts.
"He wanted a scenario where I was supposed to say I had just been to a self-defense class," the self-proclaimed high-end escort called "Annie" told the News. "He was supposed to respond, 'Let's see if you learned anything. He would be aggressive. I would have to defend myself."
From there, Annie alleged that the former governor "went too far" and she had to end things early. But she said that it didn't seem he had planned to hurt her. He still tipped, she said.
The bombshell accusations are sure to embarrass Spitzer, who recently reemerged from a period of seclusion after his resignation on March 17, 2008 to become a deal maker for his father's real estate firm. Spitzer also writes a monthly column for Slate.com.
This also wasn't the first time Spitzer has been accused of acting too rough. Annie's "Madam" Kristin Davis has said that she eventually blacklisted Spitzer for his behavior.
In response to the latest allegations, Spitzer's lawyer told The News: "This is outrageous and defamatory."