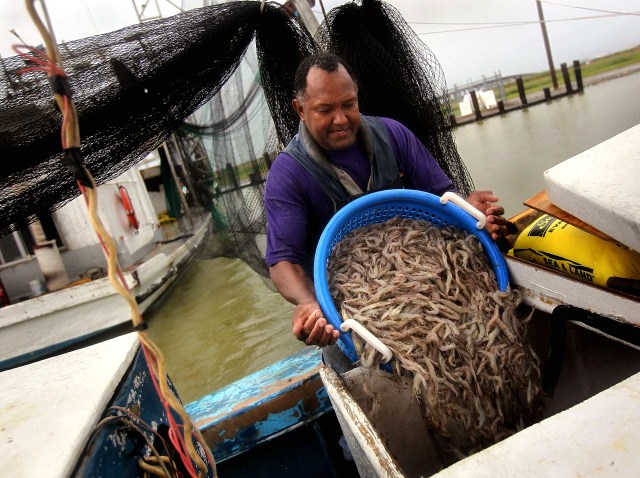 Fleming's Wicked Cajun Barbecue Shrimp

Ingredients (Serves 4)

1/2 lb. Butter
2 Tbs. Garlic, minced
1 tsp. Black pepper, fine grind
1 tsp. Paprika
1 tsp. Fresh Rosemary
1 tsp. Tabasco
1 Tbs. Lee and Perrins
12 ea. Shrimp, large
2 Tbs. Butter
As needed Salt and Black Pepper
As needed Chopped Parsley
As Needed Bread Slices

Directions:
1. In a large mixing bowl, combine softened butter with all spices and mix well.

2. Using kitchen scissors or knife cut the back of the shrimp down to the tail. Remove the shell down to the tail and clean the shrimp under cold running water.

3. Melt butter in a large sauté pan, add shrimp and season with salt and pepper. Cook for 3-4 minutes each side until just about done.

4. With tongs, slowly fold in the butter mixture with the shrimp cooking until the butter is melted.

5. Immediately place shrimp into a serving dish and top with chopped parsley. Serve with pieces of bread for dipping.