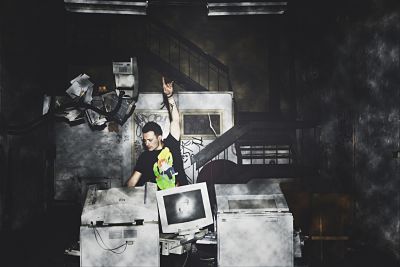 By now everybody knows Masquerade Motel will be taking over the sands of South Beach on Saturday night. For those lucky few thousand who snatched up all the tickets in a record 34 minutes, we offer you this clip of Axwell and Dirty South taking on The Temper Trap's "Sweet Disposition." No, The Temper Trap won't be taking to the stage, but Dirty South sure will. And of course, so will Axwell and the rest of the Swedish House Mafia, who are both hosting and headlining the massive throwdown.

For those who weren't quick enough to get tickets, well, consider this sound clip some kinda small consolation. And a reminder to draw just a little bit faster the next time Masquerade Motel blows into town.

Masquerade Motel Miami March 26 2-11p.m. 8th Street and Ocean Drive, South Beach. Featuring Performances by Swedish House Mafia (Axwell / Steve Angello / Sebastian Ingrosso) plus A-Trak, AN21, Armand van Helden, Calvin Harris, Dirty South, Kim Fai, Max Vangeli, Pete Tong, and introducing Third Party and Thomas Gold.