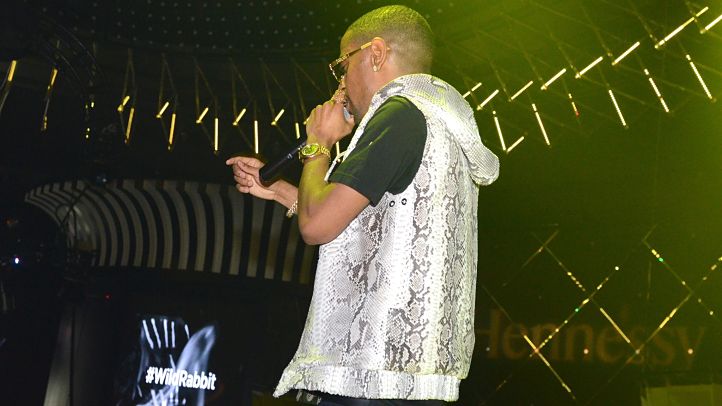 Since Big Sean really isn't small enough for his name to be ironic (like, say, the way giants are often called Tiny), it's more likely the moniker springs from a sorta self-fulfilling prophecy. That the young gun titled both his initial series of mixtapes and his debut LP Finally Famous would bolster that notion, as would the G.O.O.D. Music man christening his latest Hall of Fame. And while Sean's hardly the first hip hop heavyweight to name his own way to stardom, at Mansion last night, toasting a packed house of Hennessy lovers, the risen rapper showed he'll never be content with coming in second. Ever.
When did you have your first car crash? That was in Detroit, when the car I was driving got totaled by someone running a stop sign. Fortunately I crawled outta the wreck with nothing but a bruised finger.
Was that also your first car? It was my grandmother's car actually, but she'd given it to me. After that she saved a few stacks and bought me a four door Impala. I've still got that car, parked in a garage up in Detroit.
When was your first fist fight? That would have to have been in Middle School; not a big deal really. My brothers and I were always fighting growing up though, so...
You were prepared when the time came to throw down? Where I come from you have to be prepared -- or else.
Last fist fight? I don't wanna talk about that.
The first song to inspire you to song? I'm thinkin' it was Bone Thugs, "For the Love of $". They were the first to inspire to make music for sure.
The last song to inspire you? That's tough, I'm inspired by a lotta things.
The first time you came in first place? Hmmm, that's gotta be in Middle School too; when I ran in the pentathlon.
The first time you knew first place was the only place? First place isn't the only place; it's just the only place for me.