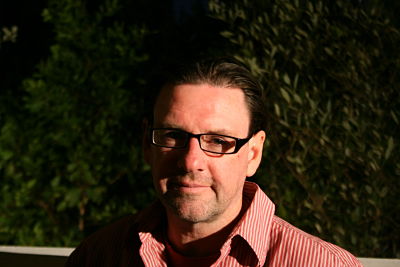 No matter which side of the causeways you come from, it's likely you've hit one of Joe Delaney's clubs at some point. Back in the day it may have been Scratch or The Cameo -- when it still had Theatre in its name. In the late '90s it may have been Marsbar, Café Iguana, Bermuda Bar or Fat Kats and more recently Klutch or one of the many of the Mainland's martini bars. Now, Joe's got folks crossing a whole 'nother causeway, and they're doing so to dine rather than dance. The joint's called Rickenbacker Fish Company. Here's the dish:

Please tell us a bit about Rickenbacker Fish Company. Rickenbacker Fish Company is a family-owned restaurant and fish market whose partners live and fish locally. Working with local fishermen and growers, we endeavor to serve the freshest, locally sourced fish and organic produce every day. All our sauces, dips, marinades ... everything is made fresh in house from our own recipes.

About six months ago, one of my partners, Bradshaw Lotspeich, sacrificed his garden for the cause. He ripped out everything and planted produce, herbs, lettuce, tomatoes, peppers, fruits -- you name it. And we harvest every week. Now that construction is complete though, we've started planting our own raised herb beds, and we hope to be fully self-sufficient in the near future.

We also have an extensive yet reasonably priced wine list that was put together by my other partners, Eric and Chantal Menetrier, who formerly owned a restaurant in Paris. I tell you, those two know more about wine than any sommelier I've ever met.

Why did you choose Key Biscayne? It chose me! How often do you come across a 300-plus seat waterfront restaurant, with indoor/outdoor dining rooms, its own parking lot and boat slips? The property is really a rare commodity. There's a breathtaking view of Downtown Miami and the Bay. And it's only two miles from I-95 and Brickell!

Word is you've recruited two executive chefs -- is that so? It is! We've got Chad Zahn and Keith Conow. Chad, a very accomplished Johnson and Wales grad, has a very strong resume as an executive chef, and he's spent time with some restaurants I really respect -- Houstons being one of them. But he's got a strong front-of-the-house background too. And the more I got to know him, the more I felt he'd make a great GM. The knowledge he brings to the table is invaluable. Keith, who's the executive chef, was formerly with Pearl and Nikki Beach. Keith's a native of Trinidad, and he's all about the fish. The team works incredibly well together, and we're putting out dishes that I'm really proud of.

What made you decide to get into the eatery biz after so many years running clubs? The space dictated it. It had been a succession of catering halls and dance venues, but it was screaming to me to be remade into a family style restaurant.

What are the primary differences between the two? There's no question a primarily organic and natural fresh restaurant is very different from a nightclub. For one thing, it's wholesome. And I can't wait to get to work in the morning at a time when I'd typically be getting home. I love it!

That said, is there any chance you'll get back into nightclubs any time soon? Opportunity is a funny thing. I'm an entrepreneur so when an opportunity presents itself, in whatever form, if I like it, I try it.

When you're not wining and dining at RFC, where in town do you dig hanging out? I like lunch at the River Oyster Bar, and I think Bracha is really, really good. For dinner, I like Meat Market. Sean Brasel and Tornich make a great team. After that, if I'm going out I go to a SMAC party. Those guys get it.

What's coming up for Joe Delaney? Plenty of hard work. The RFC family is really giving me an education in foodservice. I thank them for their patience, and I'm really happy for the opportunity to work with such a professional, caring team.