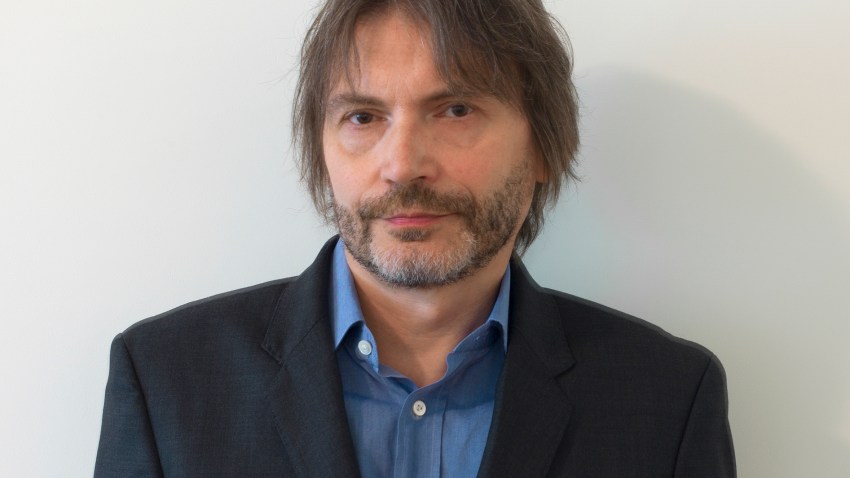 He composed a symphony that consisted of a single chord and 20 minutes of silence and once turned naked models into "living paintbrushes" so the color would be revealed just right. He was Yves Klein, mid-20th century French art world bad boy and subject of writer and artist Klaus Ottmann's Wednesday Whale & Star lecture. See. You. There.

Why Klein? Klein was one of the most radical artists of his time. And in a relatively short period of time, since he died at the early age of 34, he managed to revolutionize painting to the point of its demise, when he uttered the famous words "My paintings are only the ashes of my work," abolish the notion of authorship, by letting his "models" create his works for him, and by foreseeing a new, interdisciplinary art that embraces philosophy, art, architecture, and politics.

What's the meaning of Klein's infamous phrase "le grand Art absolu et total" (the great, absolute, and total Art)? Klein had a vision for art that was comprehensive, "lived," and democratic, that had no boundaries -- political, or class-related, etc.

Of all the actions he pulled off in his life, which do you think was the most notorious? Probably the jump from the window ledge of his art dealer's house, the infamous, albeit staged leap into space that became immortalized as the first "altered" art photograph and published in a mock edition of the Paris newspaper Dimanche.

This year you've published two books about the Parisian bad boy. Wanna tell us about them? The first book, published in February 2010 in English by Poligrafa in Barcelona is an illustrated monograph on Klein, titled: Yves Klein: Works, Writings. The second one, Yves Klein By Himself, published this summer by Dilecta in Paris in English, and last month in French, has no images at all; it is a kind of intellectual biography that introduces the reader to Klein's ideas and philosophies through his biography and his own writings.

Will both books be the basis of Wednesday's Whale & Star lecture? The lecture is based on the second book, which focuses, like the lecture, on "Yves le philosophe," the philosophy of Klein. Klein belonged to the rare group of "artist-philosophers."

You're also somewhat of an authority on Mark Rothko, another artist with a penchant for monochrome. What is it about both that drew you into their milieus? Both artists believed in the transcendental power of art to change the world; both were religious -- Klein was a devout Catholic, Rothko immersed himself in Judaism and Kabbalah; both were intellectually driven and well-read in philosophical ideas.
What else is on the horizon for you? I have just taken on the position of Director of the Center for the Study of Modern Art and Curator at Large at The Phillips Collection in Washington, DC. My foremost interest has always been in communicating creative ideas. I look forward to enhancing The Phillips Collection's position as a preeminent center for the study and experience of art.
Klaus Ottmann: "Yves Klein le philosophe" Wednesday, October 6 at 7pm at Whale & Star 2215 NW First Place, Miami For more information call 305-576-6160