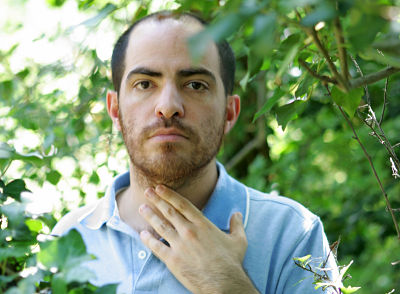 At press time there are still some tickets left for Friday night's Fillmore appearance of Girl Talk. But you better be quick, because Thursday's show sold out in a blink. Whichever night you go-go though (and you indeed should go-go), you'll wanna get there early enough to catch opening act Max Tundra. Why? Because the long-time Domino Records artist makes the kinda wondrous racket that smiles up a life. That's also why Niteside tracked down the man born Ben Jacobs and shot him a few quick Qs.

How'd you swing the Girl Talk tour? Gregg invited me to support him. We already played a show together at the Brooklyn Waterfront, in 2009. I was thrilled and surprised to be asked back. The shows so far this year have been incredible fun and have featured some of my first ever crowdsurfers.

What can Fillmore-goers expect from your set? Unusual wiggly dance moves, coupled with the ability to purchase an attractive Max Tundra t-shirt with a cat on it.

What is the story behind the LP title Parallax Error Beheads You? Parallax error is a photography phenomenon whereby the top half of a picture is missing due to framing troubles using a cheap (non-SLR) camera where the viewfinder tells a different story to the lens. You might take a photo which, due to parallax error, takes the top off of a person who you are photographing, hence PEBY.

Will you also be breaking out your version of The Rockford Files theme? Don't spoil the surprise! (i.e. yes.)

Besides the theme, it seems there's a lotta Scritti Politti in your sound. Were you a fan? Yes indeed, still am. I love painstakingly sequenced shiny eighties pop.

What other '80s acts get you going? The Flying Lizards, Chris & Cosey, Nik Kershaw, 400 Blows, Richard H Kirk, and Letitia Dean & Paul Medford.

Is there anyone from the 21st century who's work you really dig? Flying Lotus, Micachu & The Shapes, Deerhoof, St Vincent, MGMT, Zach Hill.

Perhaps you can all get together on your next tour. A megatour featuring myself and all the above listed bands (including the 80s ones) would rule. In fact, just let me curate my own All Tomorrow's Parties already...
Max Tundra opens for Girl Talk Thursday May 19 and Friday May 20 at The Fillmore Miami Beach 1700 Washington Ave South Beach Doors open at For more information log on here.