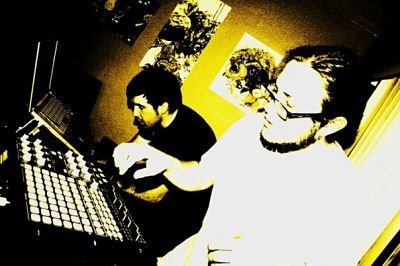 Summer might slow down for some folks, but not for Ydiz. In fact, even a break for his band Telekenetic Walrus doesn't find him any less active. Case in point: this weekend, when the man born Wyatt Meagher makes two appearances. Niteside sidled up for the scoop.

First off, what's with Ydiz? Ydiz is my stage name. That's what they call me in Telekinetic Walrus, and that's what I call myself when I do my solo performances.

You've got a couple dates this weekend, wanna tell us about 'em? Of course. This Friday I am playing alongside Science Elder Z43 of Telekinetic Walrus at Eve, with Sounduo, Askultura, and Ketchy Shuby. I will be doing a solo set featuring music i produce with all sorts of Miami locals.

Isn't there also a Sunday something at The Stage? Yes, this Sunday we will be performing at the Cornerstoners welcome back party. They just got back from a tour of the East Coast and I will be playing a set for their arrival. Llamabeats will be performing as well, also there will be live art by Vago.

Don't you also have a CD release coming up this summer? Yes, the first weekend of August I will be releasing a CD consisting of music I produced in collaboration with Afrobeta, The Cornerstoners, organicArma, Buffalo (of Elastic Bond) and Fitzroy, and a special song from Telekinetic Walrus. This will be done at 7th Circuit Studios, the Moksha Family, check out Telekinetic Walrus on Facebook for more info on the Event.

Speaking of organicArma, aren't you somehow connected to them and Awarehouse? OrganicArma are my very close friends, and we collaborate quite frequently on many levels. We like to consider ourselves "family," and the big events that my team have thrown like GROW and BREATHE, would not have been able to happen without organicArma and the Awarehouse crew.

What else do we need to know about you before we go-go? Before you go you should know that Telekinetic Walrus will be back stronger than ever in late September, so be ready.