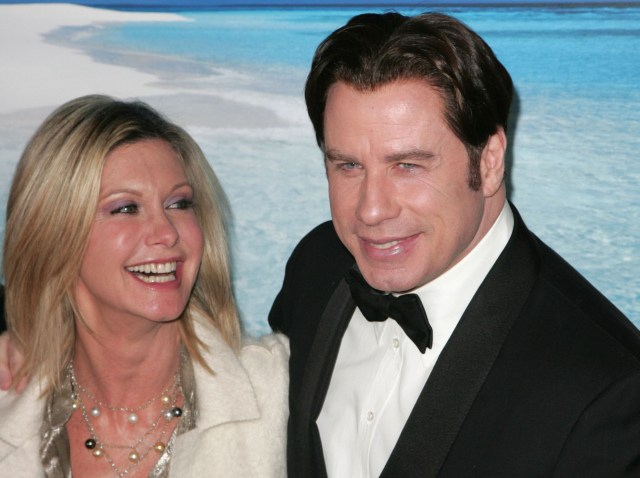 The "Grease" starlet mouthed the words to "Summer Nights" when the DJ played her hit duet with co-star John Travolta as she sipped cocktails in her cabana alongside her hubby, nephew and children at The Raleigh last night.
"This is my first party in Miami," she said at the Cure Breast Cancer's "Pink and Blue for Two" charity event.
"I'm really excited to be a part of this night at The Raleigh, which is one of my favorite places to be."
Newton-John, a breast cancer survivor, was also presented with a key to the Magic City. She vowed to use it as much as possible.
"I'm delighted because now I can come here everyday, and I have a key to everyone's house," she said. "You all will have to cook me dinner!"
The songstress is set to perform her smash 80s hit "Physical" on the TV series "Glee" in early May.