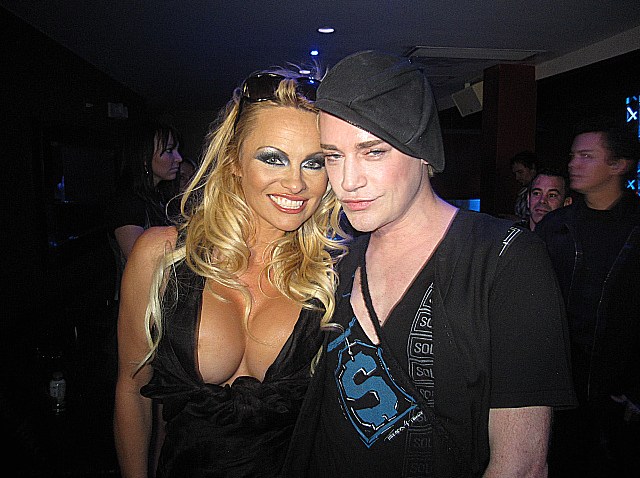 Ex-Playmate Pamela Anderson may skip out on the much-hyped and sought-after Playboy Party, she revealed last night at Play Nightclub.
"I may go there," Pam said last night. "My kids aren't even interested though."
The buxom blonde co-hosted the Superbowl A*Musements party at Play Nightclub Tuesday night with pal and fashion designer Richie Rich. The fashion show featured a slew of eye candy parading their exposed -- or merely spray painted -- bods down the runway.
"We design together, and dating and designing is kind of the same thing," Richie Rich said of Anderson.
The fun-loving duo is still uncertain about how they'll spend the rest of their week in Miami.
""We don't really know," said Pamela. "We thought we would come to Miami before the Super Bowl and get kind of crazy because I am going to spend the Super Bowl with my kids, and the Chargers aren't in the Super Bowl, so I'm doing a fashion show instead."