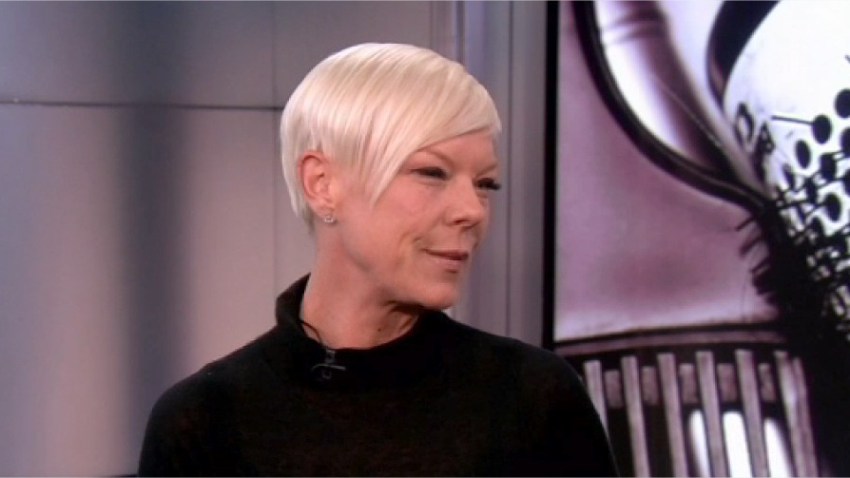 One person comes to mind when it comes to hair (and bad salons): Tabatha Coffey.
The Australian native, famous for telling it like it is, has set foot in Miami for her version of salon boot camp, done to shape up those misguided stylists and salon owners. The best part: a film crew tapes it ALL. Though her hit TV show, Tabatha's Salon Takeover, has come to Miami for the first time, this isn't her first time in sunny South Florida.
"[I've been to Miami many times before] and I love it. It's a great city and most of the time I'm there, I have spent it in South Beach. Living where I live [in New Jersey] it's quite a refreshing change in weather," said Tabatha.
As a big Miami fan, Tabatha has taken in a lot of the tastes and sights of the city, and that doesn't exclude the classic Cuban elements of South Florida. In fact, she's grown quite fond of Miami-Cuban culture.
"What I really love about Miami is Cuban coffee and food, I absolutely love it. The coffee actually doesn't affect me; sometimes I think I'm actually part Cuban," joked Tabatha. "Three things that keep me coming back: Cuban food, Cuban Coffee, and the weather."
The ailing salons in question were Allure, Bang Salon, and Brownes and Co. Tabatha had quite an interesting time with these Miami salons, and trust us, she's seen a lot. But it makes the experience worth it when these salon owners are eager to learn, as was the case with Pablo.
"You know, [the salons I visited] are all really interesting because they're different and in different areas, so you get sort of a cross-pollination of the different areas within Miami," said Tabatha. "Pablo [from Allure] was an interesting story because he flat out did not know what he was doing, but he was so open and dedicated to making it work, he was willing to work really hard in order to run his business and learn what to do to make it work."
Tabatha has also had her fair share of stubborn and spiteful stylists. Darren, owner of Bang Salon, was one of them. We know it makes her job harder, but hey, it makes for great TV.
"Bang Salon in Fort Lauderdale was also interesting, because to the owner, everything was a fun time, and just didn't deal with the trials and business challenges of running a salon. He had a really hard financial time with the business, and to him it was all a fun time as opposed to dealing with the challenges of running a business."
Though it's quite a challenge taking on all these troubled salons, one thing is certain: it's always been about hair for her. She knew at a young age that this is what she's meant to do.
"I've always known I wanted to be a hairdresser. There wasn't any one defining moment where I decided, 'This is what I want to do,' I've just always wanted to do it," said Tabatha. "I guess it's just because hair can really make or break a look, it's such an important element."
So take notes, oh young grasshoppers: Your salon better be in tip-top shape, or Tabatha will come for you. By the looks of her TV show, she's not someone you want to cross paths with when THAT happens. "Tabatha's Salon Takeover," airs Tuesdays at 10 p.m. ET/PT on Bravo.