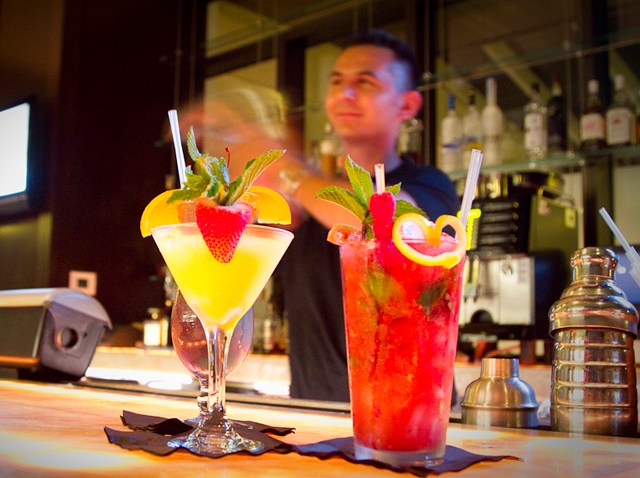 When you live in a place where it's all sunshine and '70s in the winter, it might be hard to justify "getting away" for Valentine's Day. Unless, of course, it's to somewhere that's all sunshine, '70s and a world away from Miami.

That would be the Keys, and, lucky for you, they've got a romantic side. And we don't mean a love of fishing. Which they do, but grouper isn't exactly a turn-on. Instead, head to Hawk's Cay. The resort wants you and your sweetie to snuggle up to their Couples Cast Away package, which includes all kinds of perks to get you in the mood.

On your way south, stop by Islamorada's Midway Café - named so because it's halfway between Miami and Key West -- for breakfast. The bright, laid-back spot roasts their own coffee beans and serves up tasty homemade bread and pastries along with smoothies and heartier fare like breakfast pitas and croissants.

Once you're fueled up continue on to Duck Key, where you'll find the resort. In addition to discounts on their fancier rooms (Waterview King and Premium Lanai Suites), massages and quality time with their dolphins, the special V-day package (available til March 20) gets you a 4th night free, bottle of red wine, couples massage course, sunset bike tour and sundae -- with two spoons, of course.

Be sure to leave some time to explore the island, which includes lots of drool-worthy waterfront real estate (the Splenda and Halliburton fortunes both represent) and kiss-worthy views. Pencil in some Snuba-ing - that's snorkel and SCUBA combined - as well, which doesn't require taking any certification courses beforehand. Just jump in and start exploring - you know, kind of like your relationship.