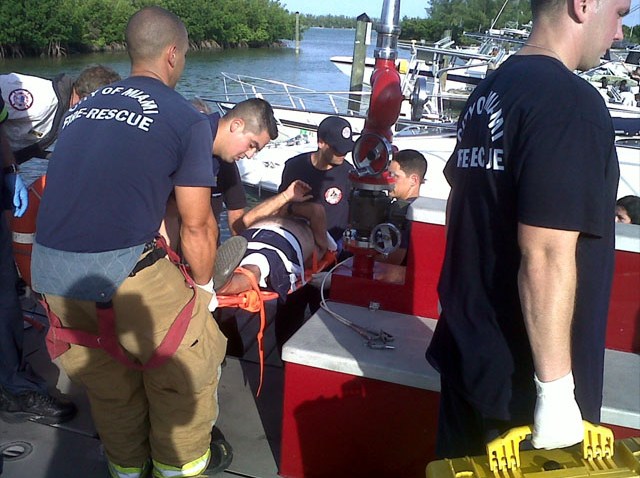 Four people were hospitalized late Sunday after two boats collided in the waters near the Rickenbacker Marina in Key Biscayne.
"I look up and the boat hits us," said Ray Navarro, who was driving one of the boats. "I really had not too much time to react I had about maybe two, three seconds when I heard my best friend say 'oh my God.'"
Navarro said he was driving at idle speed when his boat was plowed into by the other boat, which he estimated was going about 35 miles per hour.
"We were going idle speed, about five miles an hour maybe, and they were coming in through those buoys at 35, 40 miles an hour, something that they're not supposed to be doing," Navarro said.
Nobody on Navarro's boat, which included his father and friends, was seriously injured. A man on the other boat who was among four people taken to Jackson Memorial Hospital, had serious injuries to his neck and head.
Miami Fire-Rescue wouldn't comment on who was at fault in this crash, but they did say they were surprised no one was killed.
The crash is still under investigation.
Navarro said he and his friends and family had the scare of their lives.
"We all don't feel well right now, this is something that we almost lost our lives in," he said.