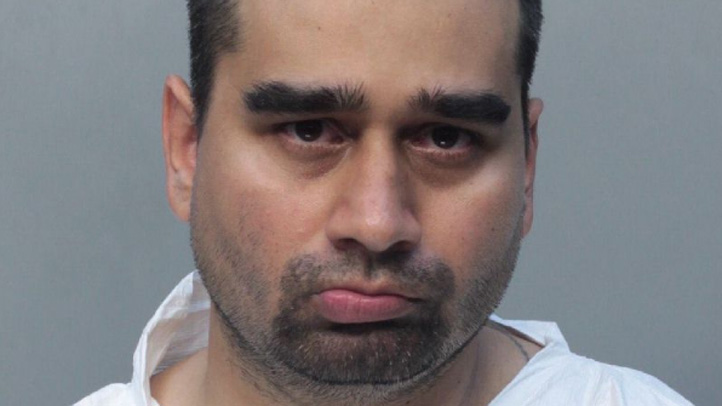 COURT HEARING FOR SOUTH MIAMI MAN ACCUSED OF KILLING WIFE

The South Miami man who police say killed his wife then posted a photo of her body on Facebook is making an unexpected court appearance Friday morning. Derek Medina, 31, is being held without bond on first-degree murder charges for the death of his 26-year-old wife Jennifer Alfonso.
FLORIDA TO RELEASE JULY UNEMPLOYMENT FIGURES
Florida is releasing new unemployment numbers that could show whether or not the state's recovery has stalled. The state's unemployment rate has been 7.1 percent for two straight months. New numbers will be released Friday. ADP, a payroll provider, reported recently that Florida added 12,250 jobs in July.
HEARING FOR JENNIFER CAPRIATI IN BATTERY CASE
A court hearing is set in South Florida for former tennis star Jennifer Capriati in a stalking and battery case involving her ex-boyfriend. The 37-year-old Capriati is accused of punching ex-boyfriend Ivan Brannan while he worked out at a gym on Valentine's Day. Authorities also say Capriati stalked Brannan for months earlier.
RESEARCHERS CATCH ARCTIC SHARK IN GULF OF MEXICO
Florida State University researchers have made an unusual catch in the Gulf of Mexico: a cold-water shark typically found in Arctic waters. Dean Grubbs of Florida State's coastal and marine research laboratory says it's the first documented catch of a Greenland shark in the Gulf. Grubbs led a research mission to study deep sea marine life and examine the animals for toxins released during the 2010 oil spill.
COYOTES ATTACK MAN AND HIS 2 SMALL DOGS IN OCALA
An Ocala man and his two small dogs were attacked by coyotes while walking in his suburban subdivision. Jack Miller was near his front door with his poodle, Tinkerbell, and his Maltese/Chihuahua mix, Jax, when at least five coyotes surrounded them. One grabbed Jax and bolted off. Tinkerbell was unhurt.
BOARD APPROVES PLAN TO ALLEVIATE LAKE O DISCHARGES
A plan to divert some of the Lake Okeechobee water now dumping into the St. Lucie Estuary took a small step forward. The South Florida Water Management District Board of Governors tentatively approved a draft plan Thursday for the Central Everglades Planning Project. The approval sets in motion a process designed to get the project included in the federal Water Resources Development Act.
Copyright AP - Associated Press