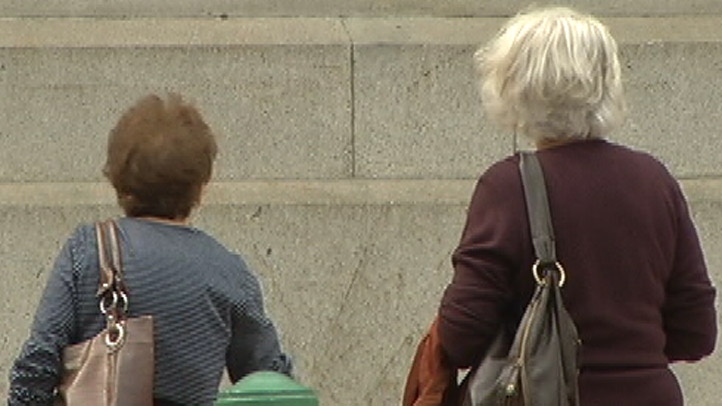 FLORIDA MAN EXECUTED FOR PRISON GUARD'S MURDER

A Florida man was executed Wednesday for the murder of a guard during a botched 1987 prison van ambush intended to free an imprisoned friend. William Van Poyck, 58, was pronounced dead at 7:24 p.m., 23 minutes after the injection process began at Florida State Prison.

GOVERNOR VETOES PUBLIC RECORDS RESTRICTION BILL

Florida Gov. Rick Scott is vetoing three bills, including one that would have kept secret meetings of a committee that reviews child abuse deaths. Scott on Wednesday acted on seven bills. He signed one piece of legislation that will tweak enforcement of the state's red light camera laws.

FLORIDA HAS HIGHEST RATE OF SENIORS

Florida has the largest share of residents over age 65 of any state, and Sumter County has the highest rate of seniors of any county in the United States. New 2012 U.S. Census estimates released Thursday show that 18.2 percent of Floridians are over age 65, the highest rate of any state in the nation.

STATE AUCTION RAISES $1.16 MILLION FOR SCHOOLS

Florida is raising more than $1 million for schools by auctioning off unclaimed property. Chief Financial Officer Jeff Atwater said Wednesday that an auction held last week in Tampa raised a total of $1.16 million. The state sold off unclaimed items found in abandoned safety deposit boxes including an 1876 gold pocket watch.

MIAMI STOREFRONT SHUTTER BAN

On Thursday, City of Miami commissioners will decide whether to ban metal security screens from two business districts and force business owners to replace them with impact glass.

MIAMI CHILDREN'S HOSPITAL CELEBRATES 4,000th HEART SURGERY

The Heart Program at Miami Children's Hospital celebrates 4,000 open heart surgeries performed since 1995, when the current top-performing cardiac surgical team joined MCH. MCH physicians, nurses and staff will be celebrating with a birthday party celebration in the Cardiac Intensive Care Unit. Patients, including the very first to undergo open-heart surgery in 1995, will be returning to MCH to reunite with those physicians and nurses who treated them.
Copyright AP - Associated Press