Hundreds of healthy South Floridians made good on there fitness resolutions Saturday morning at the 6th Annual FLIPANY Fun Run in Hollywood.
"It's very easy for (my daughter) to sit at home and play on the iPad all day, but we have to make an effort to say 'no put it down, let's go to the park today and kick a soccer ball,'" said participant Andrea Weinrub.
The 5K/10K run and walk helped raise money for non-profit FLIPANY, which stands for Florida introduces physical activity and nutrition to youth, and was sponsored by Memorial Healthcare Systems.
As the sun came up, dozens fueled up on healthy foods and pumped up the music on their iPods before the run. Participants had different reasons for walking up early and joining the race.
Turkey Trot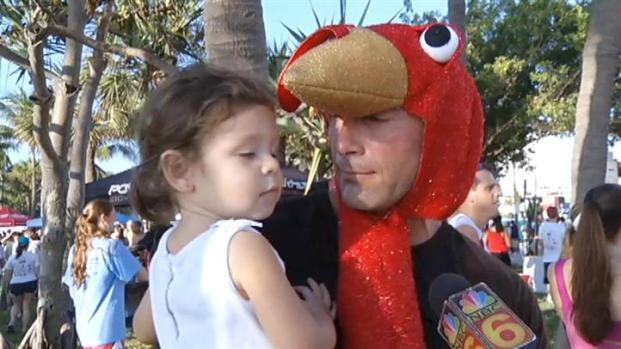 "I'm trying to get in better shape after having my children," said participant Sarah Lerner.
Discipline kept Dolphins cheerleader Bekah Stevens moving.

"I think the most important workout that I have is I do my squats every day, I never miss a day," she said.

High school physical education teacher Matt Schroeder ran to motivate his students - especially those who are overweight.
"You can blame it on video games, you can blame it on society but the bottom line is they're just not eating right and they're not getting out and exercising enough," he added.
Live Long to Live Strong Marathon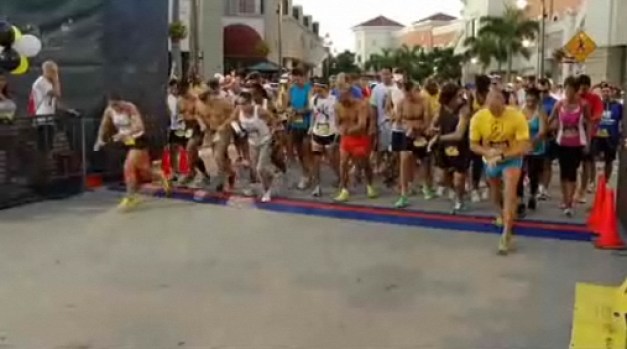 The fun run raised close $18,000 for FLIPANY's local programs that aim to reduce childhood obesity, and promote exercise and healthy eating.