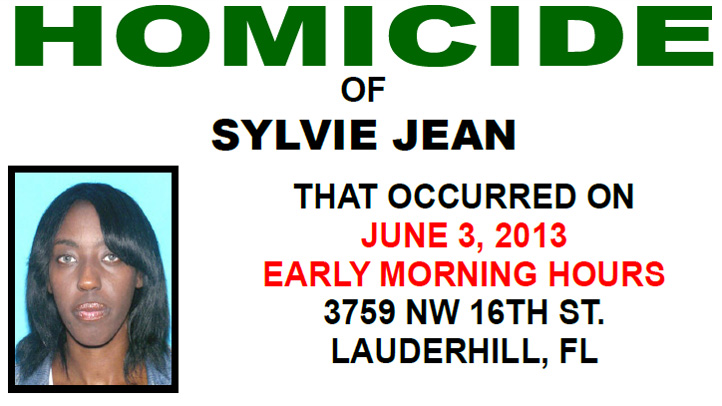 Authorities have identified the woman who was found dead in Lauderhill Monday morning as Sylvie Jean.
The case has been classified as a homicide and the details are being held as confidential as part of the criminal investigation, police said Tuesday.
At 8:16 a.m. the Lauderhill Fire Rescue and Police received a 911 from an employee who had shown up for work. He said Jean was lying in the parking lot of 3759 N.W. 16th Street in Lauderhill.

"This is crazy, this is a quiet area, nobody bothers anybody around here at all," said Ted McCauley, who works in the area. "I've been in here 10 o'clock at night, 11 o'clock at night, 12 o'clock, very very quiet back there."
Police are investigating the death, and are looking through surveillance camera footage from areas near the crime scene.
Authorities are offering a $1,000 reward for information leading to an arrest. Anyone with information is urged to call Crime Stoppers at 954-493-8477.

More Local Stories: