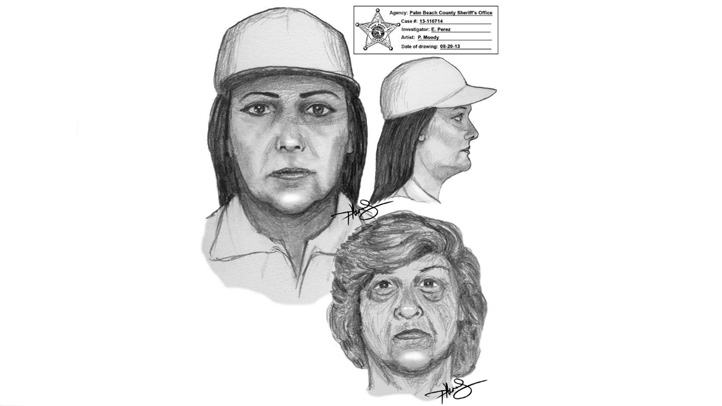 Authorities are searching for a trio of female carjackers, including one who is about 70 years old, who ripped off a woman in Palm Beach County last week.

The incident happened Tuesday afternoon when the suspects carjacked to woman at knife point at the Chase Bank at 930 S. Military Trail, the Palm Beach County Sheriff's Office said.
Tampa Woman's Number Linked to Escort Ad

The woman was forced to drive away from the bank as the suspects demanded cash from her. After about two hours, they returned to the bank where the woman was forced to remove all the money from her bank accounts, the sheriff's office said.

The sheriff's office released a sketch of the suspects, who they described as Hispanic women.

Authorities described the elderly woman as 4-foot-5, with a heavy build, salt and pepper shoulder length hair. Another suspect was described as between 40-50 years old, 160-170 pounds, with long black hair who was wearing a tan hat and black pants.
Florida Theft Suspect Ripped Off Other Suspect: Authorities

The third suspect was about 5-foot-6, 145-150 pounds, with black hair who was wearing a beige shirt and light blue jeans.

Anyone with information is asked to call Crime Stoppers at 800-458-TIPS.
More Local Stories: