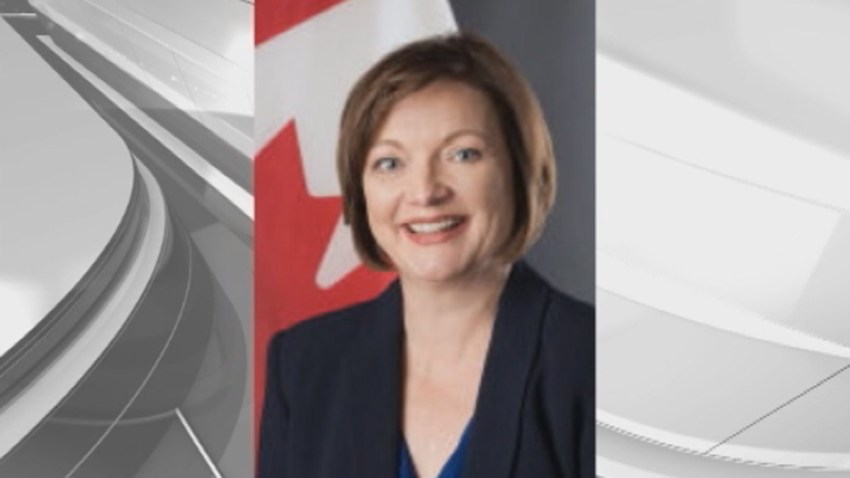 The teenage son of a Canadian diplomat plans to plead not guilty if charges are brought against him after authorities say he was involved in a drug deal that ended with his brother and another man dead, his lawyer said Thursday.
Curt Obront, the lawyer for the 15-year-old son of Miami Consul general Roxanne Dube, called it a tragic case.
Dube's ex-husband and the boy's father, Germano Wabafiyebazu, has said his 17-year-old son was killed when he went into a house to buy marijuana Monday, and that police arrested the younger son.
Germano Wabafiyebazu said his sons borrowed their mother's personal car, which has diplomatic license plates, to drive to the house but told their mother they were just going for a drive. He said he was told that the younger teen rushed into the house after hearing a gunshot.
It was not clear whether the 15-year-old would be charged as a juvenile or an adult but he is due in juvenile court on April 8. Authorities say he would not be protected by diplomatic immunity.
Dube and her family, meanwhile, expressed condolences to the family of Joshua Wright, the other deceased victim, and said they just want to be there for the younger son.
"Your grief is our grief," she said. "We can only hope that, in time, we will find common purpose towards diminishing the causes of such violent crimes. For now, we just want to be there for [our 15-year-old son], our incredibly caring son who loved his brother very much, and to say goodbye, ever so tenderly and quietly to [our 17-year-old son], our love."
Dube thanked the public for their outpouring of support and requested privacy.
The Miami Police Department has not commented on the shootings. The Miami-Dade State Attorney's Office confirmed that another man, 19-year-old Anthony Rodriguez, was charged with second-degree murder and marijuana possession with intent to sell for his alleged role. The Rodriguez arrest report says a second man was shot to death inside the house. Prosecutors also said Rodriguez was wounded in the arm in the shootout.
The police report also quotes unidentified witnesses as saying Rodriguez brought two pounds of marijuana to the house and began to negotiate.
"During the negotiations, both deceased victims became involved in an exchange of gunfire," the report says.
In addition, the 15-year-old faces charges of threatening a police officer while in custody, according to a separate police report. The boy is alleged to have said "he was going to kill (a detective) and that he would shoot him in the head."
Germano Wabafiyebazu said he and Dube were divorced a few years ago and that their 17-year-old son struggled with substance abuse.
Dube just started her job as consul general in Miami in February. She was previously Canada's ambassador to Zimbabwe from 2005 to 2008 and also served as a staff member for a Canadian Liberal cabinet minister for more than a decade.
John Babcock, a spokesman for Canada's foreign department, said Louise Leger has been named acting Head of Mission on an interim basis.
Copyright AP - Associated Press