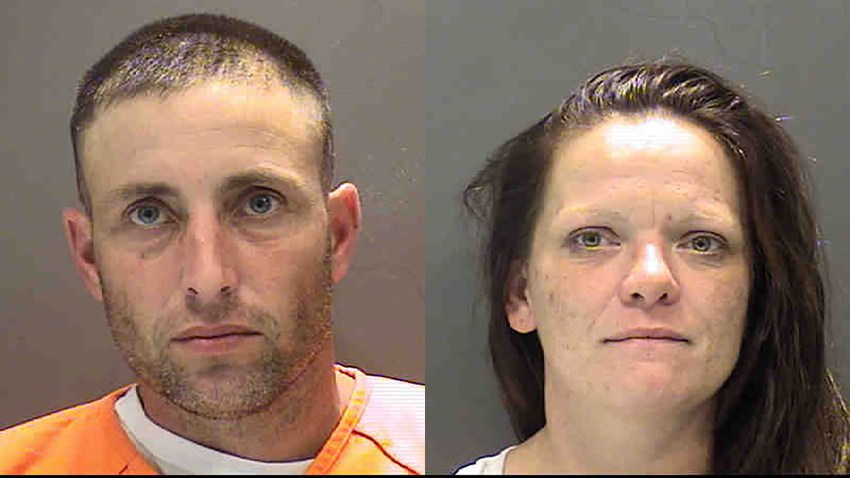 A Manatee County couple is behind bars after they were found passed out in their vehicle in nearby Sarasota County – with two infants in the backseat and drugs all over the car, officials said.
Deputies responded to the scene Wednesday morning at a gas station in Sarasota after witnesses reported seeing people who appeared to have overdosed. William Ballard, 36, was found slumped over in the driver's seat while 32-year-old Delaney Crissinger was passed out in the passenger seat of the SUV while it was running, authorities said.
Also inside were a five-year-old child and 18-month-old infant secured in car seats. Crissinger was found holding a bag containing methamphetamine, while deputies found more of the drug throughout the vehicle along with fentanyl, heroin and items such as a scale, baggies and spoon.
A loaded syringe was found on the floorboard next to a container of baby formula. Both adults were charged with multiple counts, including child neglect and possession of narcotics with intent to sell among others.
Security video from the gas station showed the vehicle arrived hours before, according to NBC affiliate WFLA-TV.