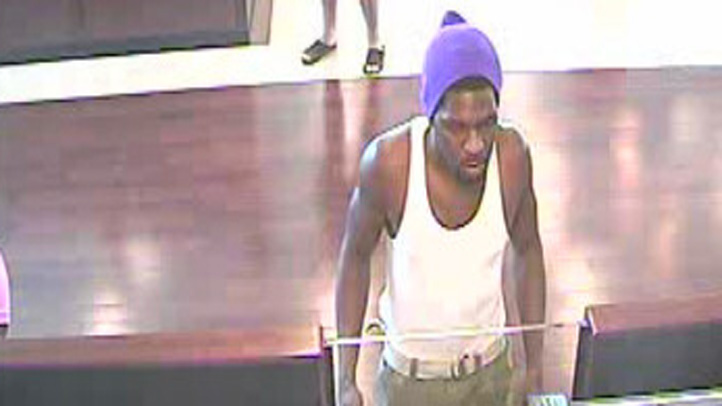 The FBI is looking for a man who robbed a bank in Homestead Thursday afternoon.

The robbery happened just after 4 p.m. at the JP Morgan Chase at 13701 Southwest 288th Street when the man entered the bank and demanded money from an employee, the FBI said.

Authorities aren't saying how much money was taken. Customers were inside the bank at the time of the robbery but no one was injured.

The robber, who was captured on surveillance images, was wearing a purple hat and tank top at the time of the incident. The FBI is asking anyone who can identify the man to call them at 305-944-9101.
More Local Stories: