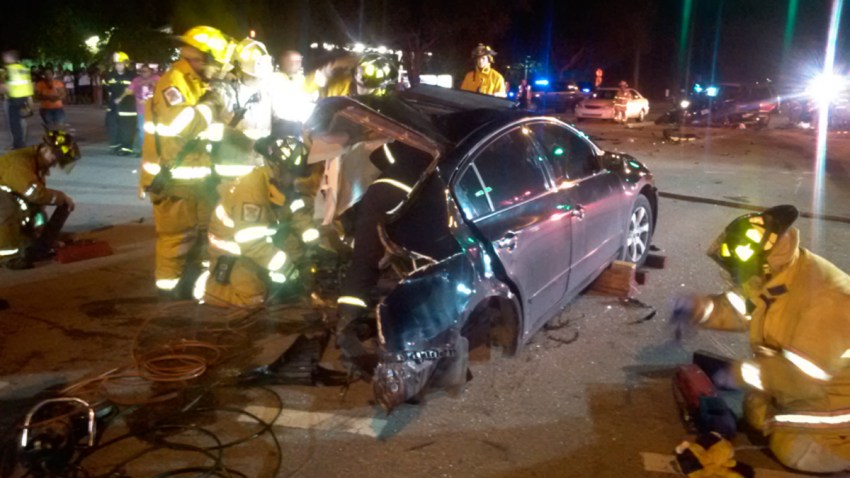 Five people - including one child - are lucky to be alive after they were involved in a violent crash in Plantation Thursday night that snapped one car nearly in half, officials said.

The crash happened in the 4700 block of W. Sunrise Boulevard and involved five cars, Plantation Fire Rescue officials said. The cause of the crash wasn't known.

All of the patients were transported to Plantation General Hospital with minor injuries.

Police are investigating the cause of the crash.
More Local Stories: