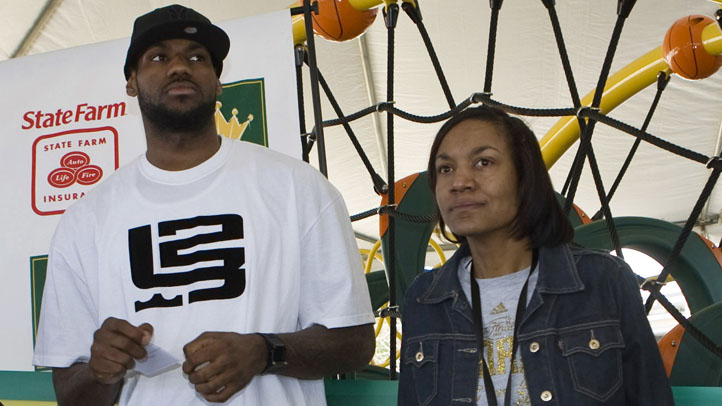 The lawyer for Miami Heat star Lebron James' mother attended a court hearing Tuesday for Gloria James' disorderly intoxication charge.
Lawyer Christopher Lyons appeared in front of Judge Ellen Leesfield to be sure the case was ready. Neither parties involved in the dispute were present at the hearing, but both will have to attend mediation before the scheduled June trial.
"Basically we are happy the state dropped the battery charge, and Ms. James agreed on the disorderly intoxication," Lyons said.
James' battery charge was dropped earlier this month in exchange for 20 hours of community service and enrollment in a program. She also gave a $1,000 donation to the Haitian Earthquake Relief Fund.
James was arrested in April 2011for simple battery and disorderly intoxication after a confrontation with a valet at Miami Beach's Fountainbleau hotel. She was taken into custody after allegedly striking the man.
She had bloodshot eyes and a strong odor of alcohol on her breath. Police also said she was "very uncooperative," according to an arrest report.