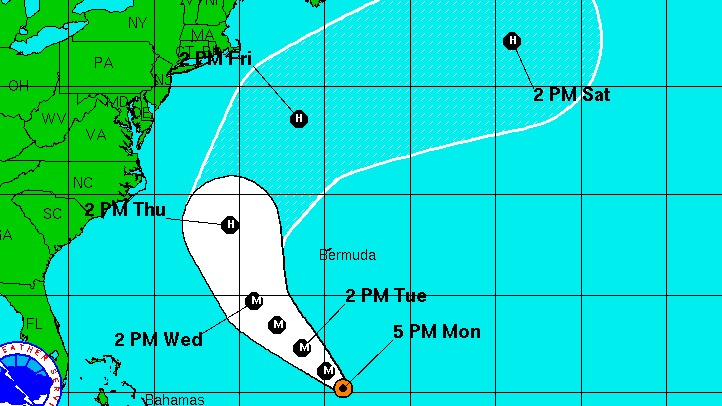 Hurricane Katia strengthened into a major hurricane on Monday as it continued to make its way northwestward through the Atlantic, according to the National Hurricane Center in Miami.

As of 11 p.m., Katia was a Category 4 hurricane with maximum sustained winds near 135 mph. The storm was moving northwest at 10 mph about 450 miles south of Bermuda.
The hurricane center said the biggest threat to the United States from the storm were dangerous rip currents along the east coast. Katia is currently on track to avoid hitting the U.S.
"It appears it will stay east, but the main hazard is surf conditions off the east coast and near Bermuda," said NHC meteorologist Jorge Aguirre. "Large swells could result in life-threatening rip currents."
There were no coastal warnings or watches in effect.